Simple Tips to Keep Kids Healthy during the school year. Give kids the upper hand in fighting germs and help them feel better all winter long!
Tips to Keep Kids Healthy
It's that time of year. Cold and flu bugs are on every surface. If your kiddos are in school, then they're exposed to the billions of germ that seem to congregate there. Thankfully, there are lots you can do, and here are our best Tips for Keeping Kids Healthy!
These Tips Work!
Whether it's in the classroom sharing supplies or on the bus home from school, germs are everywhere. Kids come in contact with millions of the little buggers every day.
The good news is that you can do some simple things to keep your kids from getting every little bug they're exposed to. Year-round!
While friends are missing school, our kids rarely get sick, so we know these tips really work!
How to Keep Kids Healthy
WASHING HANDS
I know, I know we hear this one all the time, but we're certain our kids forget and still need to hear it...even the middle schoolers who should know better!
So, remind your child to wash their hands before eating and after using the bathroom, blowing their nose, or playing outside. We have a rule that everyone has to wash their hands as soon as they get home from school.
No exceptions!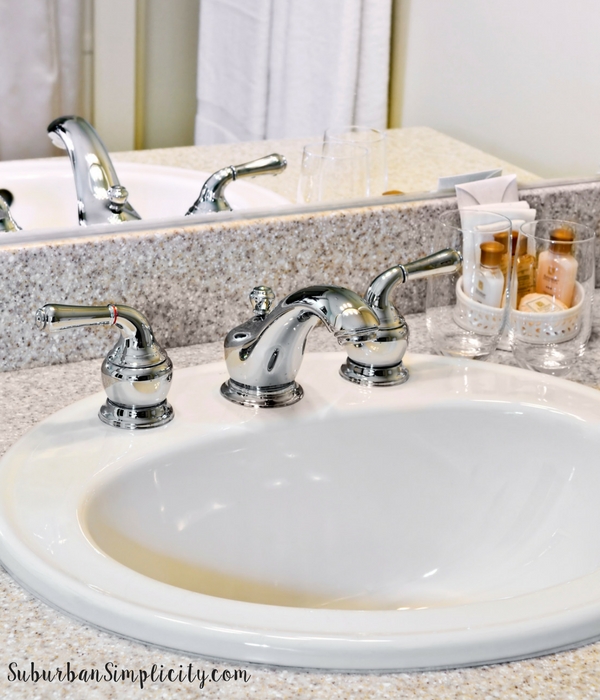 COVER THEIR NOSE AND FACE WHEN SNEEZING AND COUGHING
While out doing your shopping, grab some little packs of tissue. Give your child a package to keep in their desk, backpack or locker. Encourage them to cough or sneeze into the tissue, then put the tissue in the trash...and wash their hands. (See the previous item 🙂
If it isn't possible to reach a tissue in time, remind your kiddo to cough or sneeze into the crook of their elbow, not their hands.
This will definitely keep kids healthy.
DON'T SHARE WATER BOTTLES, FOOD OR PERSONAL ITEMS WITH FRIENDS
If your child is little, offer them this simple rule — if you put the item in your mouth, keep it to yourself. You don't want them sharing hats and coats either. That's how you can spread other little creepy crawlies like lice.
EAT A HEALTHY DIET AND DRINK PLENTY OF WATER
Boost their immune system naturally.
Offer your child a variety of healthy foods, and skip the junk food when you can, so they get the nutrients they need to be healthy and strong. We have all the tips to stock your pantry for healthy recipes.
Superfoods like blueberries make a great lunchtime treat or after-school snack. You can even freeze fresh summer fruit to eat all winter long!
And make sure they drink plenty of water. There are so many health benefits of drinking more water for all of us.
We have water bottles that go to school with the kiddos every day so they can drink as much as they want.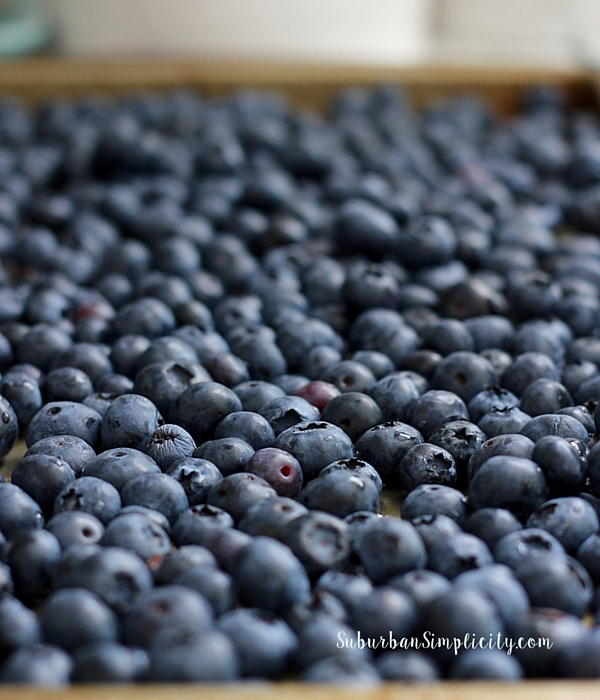 LIMIT SUGAR INTAKE
This one is getting harder and harder. Everyone is trying to hand kids sugar these days.
Every kid event or celebration has some sort of treat involved. And not just any treat, super-sized ones! Classroom parties. Sporting events. Even school. Or the one that really gets me, the substitute teacher handing out candy so the kids will "do their work."
Sugar really is everywhere. Do what you can at home and help your kids make good choices when they're out. One thing we do is make PB&Js with this Strawberry Chia Seed Jam, which has no refined sugar - the kids love it!
Related: Healthy Food Recipes
GET PLENTY OF SLEEP
Getting enough sleep can be a problem for children of any age. With our busy, packed schedules, you can sometimes miss naps or bedtimes pushed back.
Making sleep a priority for kids can keep them healthy, both physically and emotionally. This article outlines how much sleep kids really need at every age.
DECREASE STRESS
Increased stress hormones can lead to decreased immunity. Make sure your child gets plenty of unscheduled downtime and time for creative play. It goes a long way towards lowering their stress level and keeping kids healthy.
KEEP THEM HOME IF THEY ARE SICK
If your child does catch a bug and has a fever, keep them home and get them plenty of rest and liquids. This not only helps their chances of getting better sooner and not getting a secondary infection, but it also keeps their friends and teachers well too.
An annual flu shot is also a good idea.
Our Homemade Chicken Soup helps with colds. We also have an easy Crockpot Chicken Soup that's super easy.
Other Useful Tips for Keeping Kids Healthy
Another great tip that can help keep your family healthy during cold and flu season is to help your child avoid anyone who has a cold or infection. Close contact with a buddy who's contagious, such as at play dates or sleepovers, could lead to your child getting sick. Or worse, the whole family being ill! When one of us gets sick, we say they're "hot lava" and can't be touched.
We use essential oils a lot during the winter months. Diffusing blends that help fight airborne germs is a great way to avoid sickness and eliminate those winter blues!
Use supplements like probiotics - live bacteria and yeasts that are good for your health, especially your digestive system. They're often called "good" or "helpful" bacteria because they help keep your gut healthy. There is evidence that suggests they can boost your immune system, so colds are less likely.
Our Favorite Natural Remedies
Tips for Staying Organized
Like being a prepared mom like us? Then read our Ultimate Back To School Guide! It shares tons of back-to-school tips and tricks for making things run smoothly around the house. It also shares easy recipes, clever organization hacks, and cool school supply DIYs.
Also, if you're a busy family like ours, you have to read our Secrets To An Organized House.
These tips have made life so much easier and less stressful. Or, if time is always an issue...needing more of it, that is...then read Time Savers for Busy Families. Simple things you can do to get more time in your day.
Want more information about staying healthy? Try these:
Top 5 Tips to Recover from a Cold
10 Reasons to Drink More Water
Updated with additional tips and information on 1/7/2020.
You can FOLLOW US FACEBOOK, TWITTER, INSTAGRAM, and PINTEREST to see more delicious food, fun crafts, + DIYs!
Here's to a happy, healthy school year.
You May Also Like: