Appreciate teachers with this Saltine Toffee Teacher Gift Idea! It's super easy to make but leaves a delicious impression. FREE printable gift tags!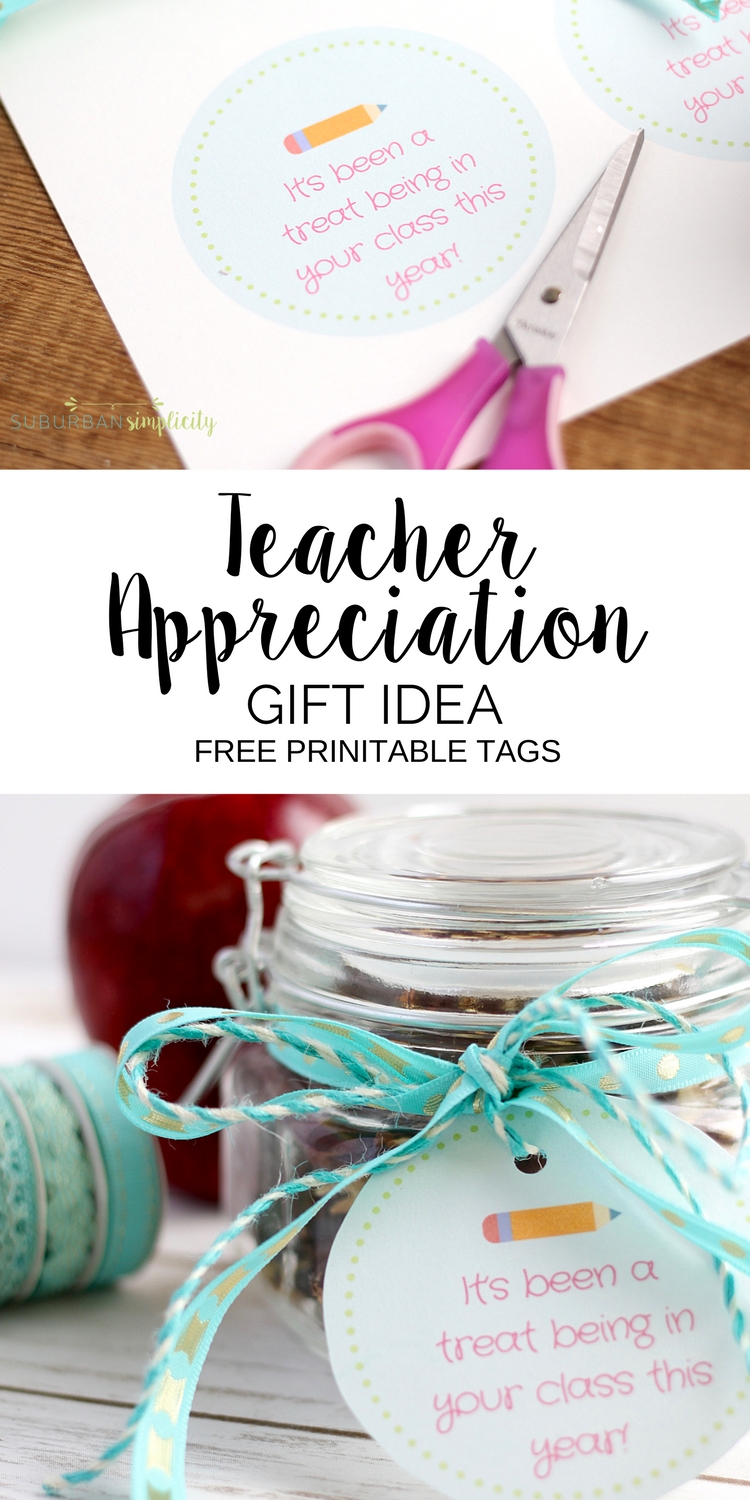 There have been many teachers that have said this was the Best. Gift. Ever! This Saltine Toffee Teacher Gift Idea is so yummy and so adorable; your teacher(s) will love it too! Home-baked goodies are always a winning gift for hard-working teachers – cookies, cupcakes, fudge, or toffee. But definitely go for the toffee - its buttery goodness is irresistible!
(Psst, if you've never heard of Saltine Toffee, maybe you've heard it called Christmas Crack - it can be eaten anytime, though!)
Last year, my daughter's teacher liked it so much that she asked for the recipe!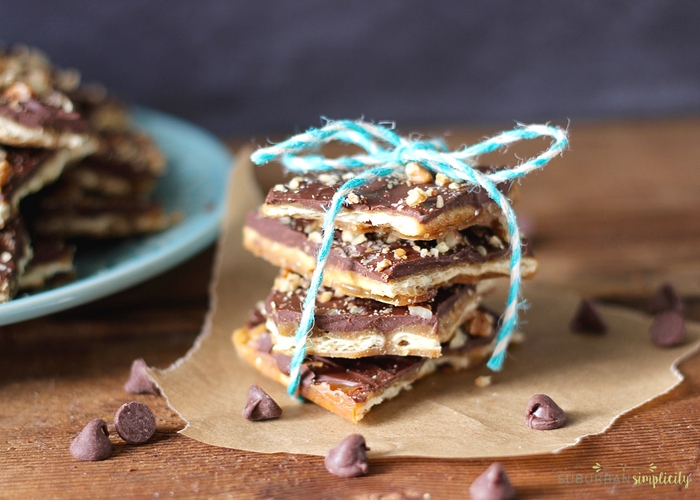 Teacher gifts that are inexpensive but make a big impression are the perfect way to go.
How to Make Your Saltine Toffee Teacher Gift
First, you need to make your Amazing Saltine Toffee. This recipe is super easy and takes just a few minutes to make. It just needs to set in the freezer until it hardens before you package it up.
Fun Fact! This recipe is so good, my son says to pay him for his chores in Toffee rather than money! Wow, this stuff is like gold!
Supplies Needed:
This post contains affiliate links. Disclosure policy here.
Wide Mouth Jar
Scissors
Hole Punch
Ribbon
FREE Printable Tags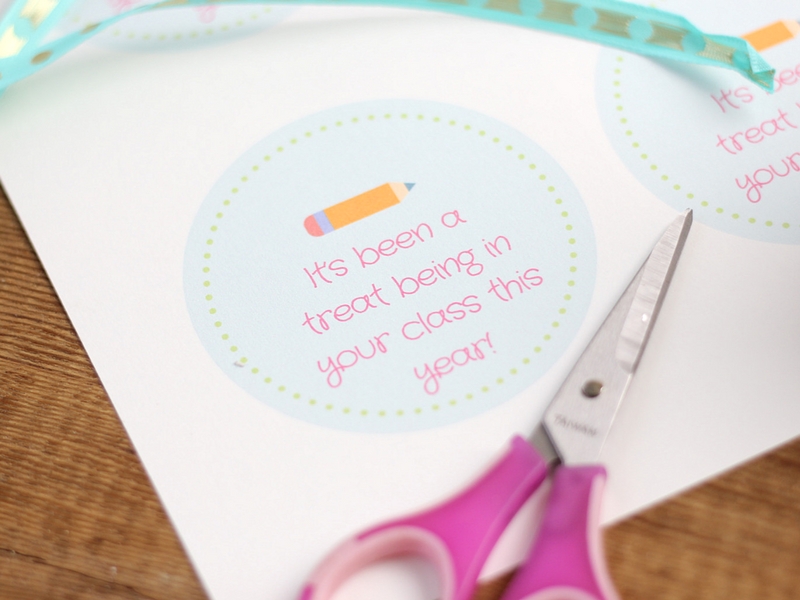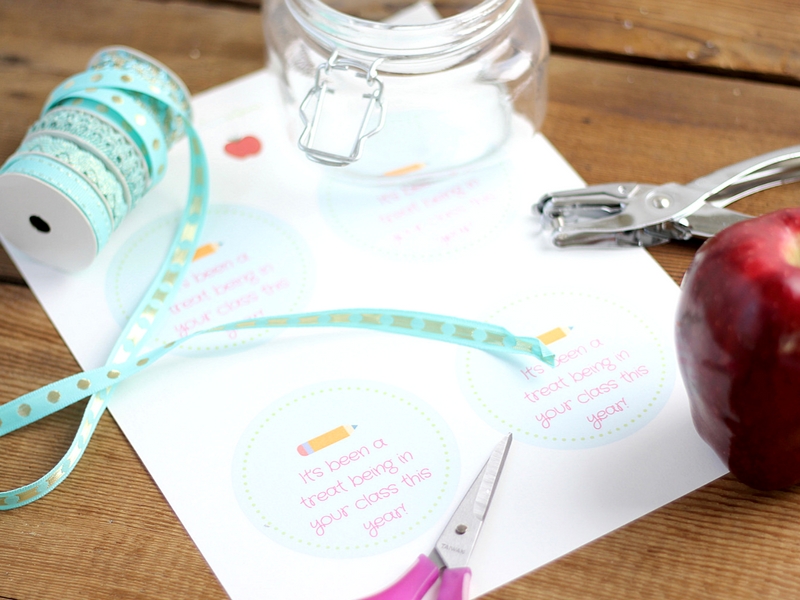 After you have your toffee, you need to pick a container for your treat. I like wide-mouth mason jars, but any jar or cute container will do.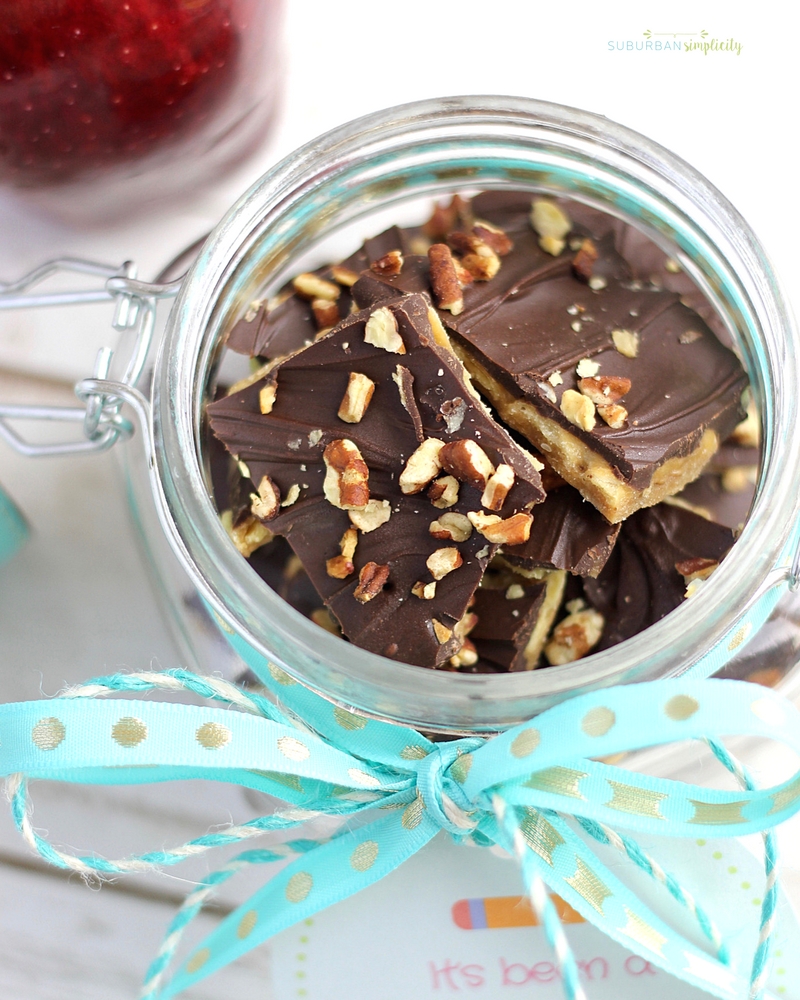 You'll need to print your fun tags and punch a hole in the top for your ribbon to go through.
It's time to start putting it all together! Fill your jar with as much Saltine Toffee that will fit. (You can sneak a bite here if you're so inclined 🙂 ) Next, grab your ribbon and tag and tie it all up nice and pretty.
Make as many as you need to have all your teachers, aids, or office staff happy!
This Saltine Toffee Teacher gift idea works for teacher appreciation or an end of the year gift. I better start baking because teacher appreciation is next week!
Another Idea to Package Your Teacher Gift
There is another super cute idea to package up your Saltine Toffee for your teachers! How about putting it in a take-out box and tying a ribbon around the handle - brilliant!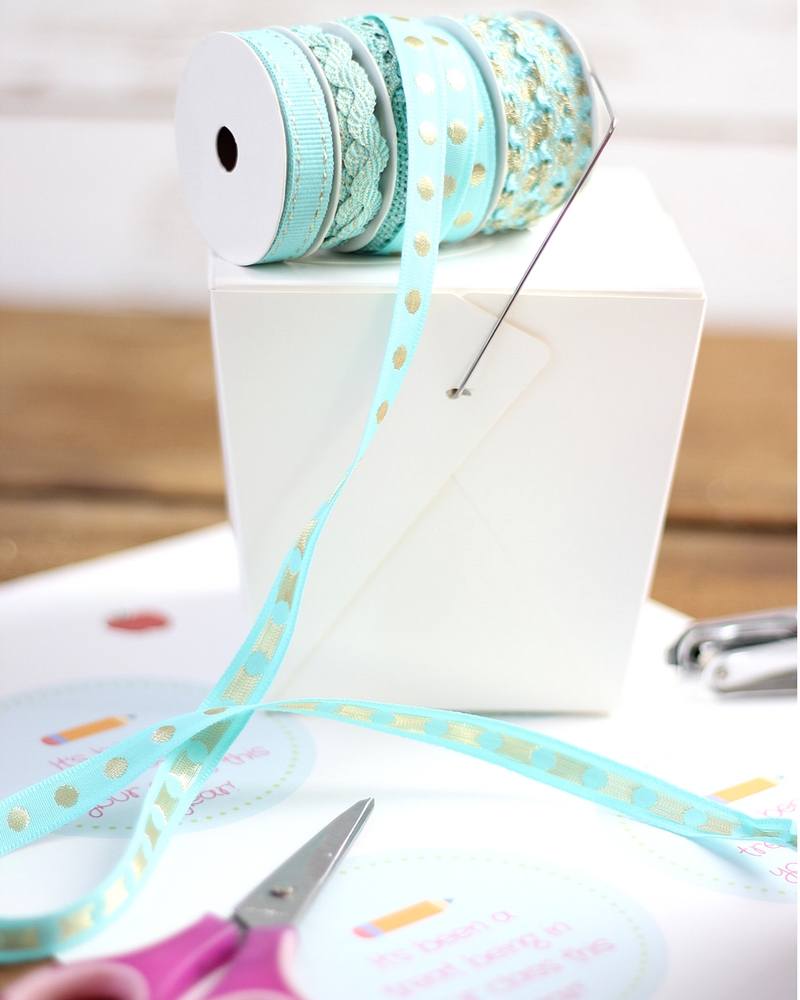 You need to personalize it with some fun school/teacher-themed stickers, and voila, you're done!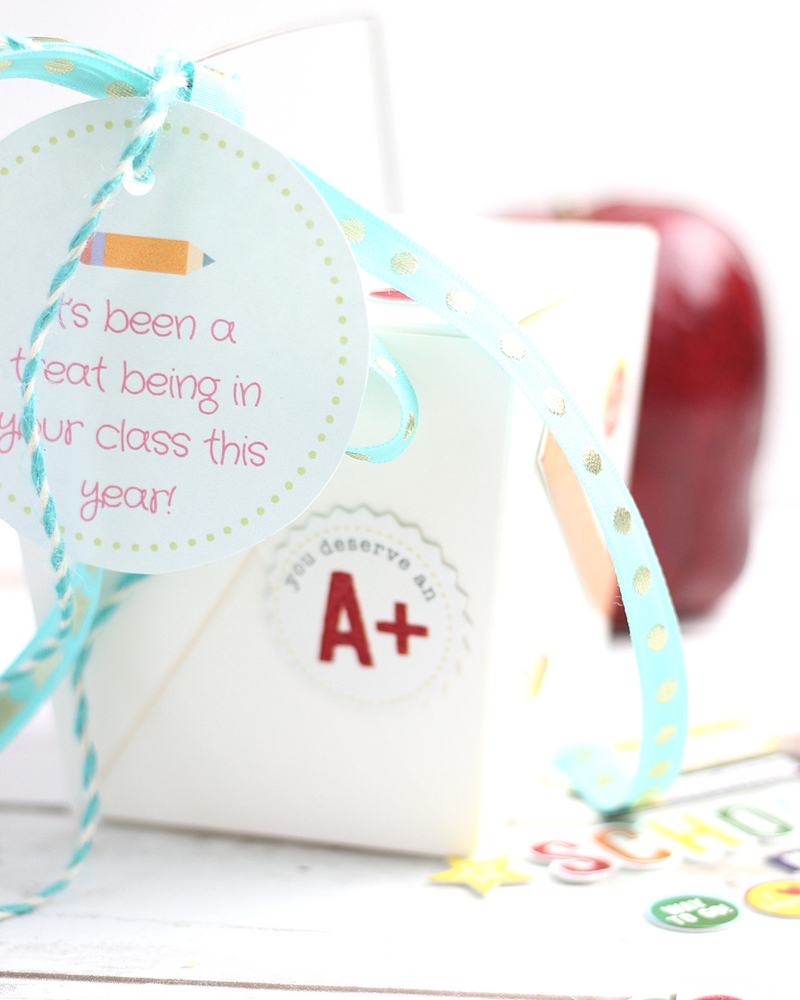 Why Make Saltine Toffee
From hostess gifts to teacher gifts, client gifts to friend and family gifts — everyone loves receiving a present of scrumptious handmade Saltine Toffee!
Enjoy!