Here's your Gift Guide for Amazon that has some amazing gift ideas for everyone on your list!! Make holiday shopping easy and shop online!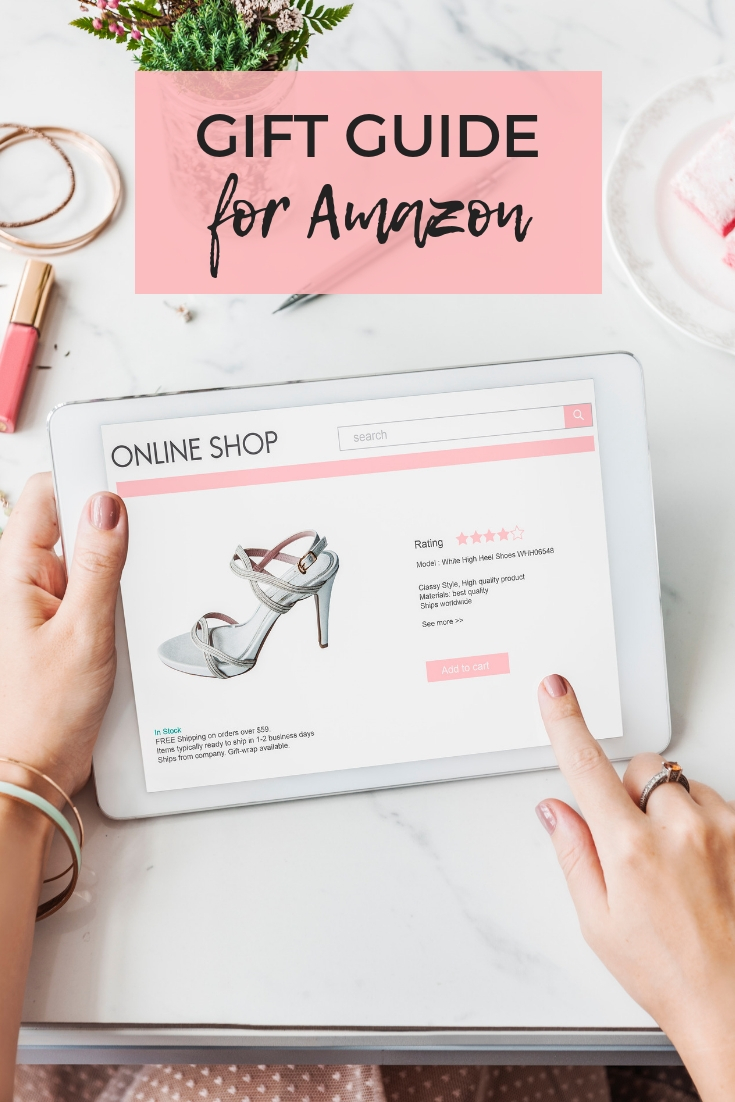 Gift Guide for Amazon
There are thousands of places to shop online. I'm a massive fan of shopping Amazon for several reasons, and here's a Gift Guide for Amazon I think you'll find VERY handy this season!
Why Shop Amazon
BEST PRICES. Quite often, Amazon has the best pricing for items on your list. During the holidays, new sale items are listed every day!
SELECTION. This lets you purchase exactly what you need. What better way to shop comparable products than the thousands of sellers on Amazon.
CUSTOMER REVIEWS. For reference, I always read the reviews to see why people like the product and if they've experienced any issues - their pictures can be helpful as well. I also find the question and answer section valuable.
FAST & EASY SHIPPING. I'm not a fan of paying more for a product when you include shipping costs for obvious reasons. Amazon has some of the best shipping rates out there. And, If you're an Amazon Prime member, it's free, which is wonderful. Especially this time of year.
Let's get to the Gift Guide for Amazon!
Portable and totally waterproof! And on sale!
One of the best beginner cameras out there! Save $300!!
Family-friendly card game for 2-5 players! Serious fun!
An extremely popular gift for kids!
Amazon's most popular voice-controlled speaker has improved sound and a new design.
Professional iron-on results in 60 seconds or less! Limited time deal!
TRUFF is the pinnacle of heat experience, an intricate blend of ripe red chili peppers, real black truffle, organic agave nectar, and savory spices. And one of Oprah's favorite things!
GIFTS FOR KIDS & TEENS: Kids love all things that light up and can be used anywhere your imagination takes you!
Apple AirPods
Amazingly easy to use, AirPods combine intelligent design with breakthrough technology and crystal clear sound.
Breathe Whipped Body Butter & Dry Body Oil Set
Pamper someone on your list! Sheer Hydration. Lush and gentle for a moisture-rich pick-me-up. #1 new release.
Some of the items below contain affiliate links; I am a participant in the Amazon Services LLC Associates Program, an affiliate advertising program designed to provide a means for us to earn fees by linking to Amazon.com and affiliated sites. I am also an affiliate for other brands. However, I only promote things that I love and think you will love, too.