The health benefits of green tea are astonishing, according to Christopher Ochner, Ph.D., a research scientist in nutrition at the Icahn School of Medicine at Mount Sinai Hospital. "It's the healthiest thing I can think of to drink."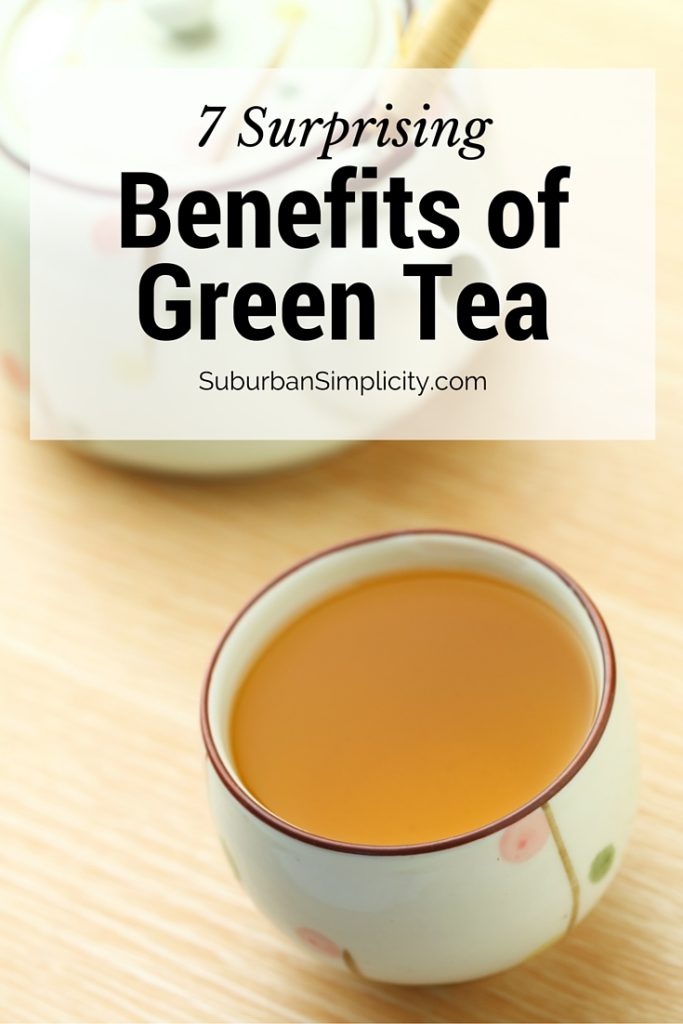 I'm going to tell you something strange. I don't drink coffee. Never have. Sure, it smells delicious while brewing, but I've never acquired a taste for it.
I do love warm beverages, so I've always enjoyed tea. It wasn't until more recently that I started drinking more Green Tea because of the health benefits. The taste took a little getting used to, though 🙂
So why is green tea so great? I decided to look into it.
Jump to:
7 Surprising Benefits of Green Tea
Green tea, native to China and India, has been consumed and lauded for its health benefits for centuries but has only recently gained popularity in the United States.
During my research on tea, I learned that black tea is processed in a way that allows for fermentation, but green tea's processing avoids the fermentation process.
As a result, green tea retains maximum amounts of antioxidants and polyphenols - the substances that give green tea its many benefits. You know, the ones that help fight free radicals in your body.
I was impressed! So I wanted to share the benefits with you.
Weight Loss + Fat Burning
Green tea increases your metabolism. Woo Hoo! The polyphenol found in green tea intensifies fat oxidation levels (especially around your middle) and the rate at which your body turns food into calories.
Diabetes
Green tea apparently helps regulate glucose levels, slowing blood sugar rise after eating. This can prevent high insulin spikes and resulting fat storage. For me, this is particularly important because I am predisposed to diabetes since I've had gestational diabetes twice.
Lower Cholesterol
Green tea reduces bad cholesterol in the blood and improves the ratio of good cholesterol to bad cholesterol.
Great Skin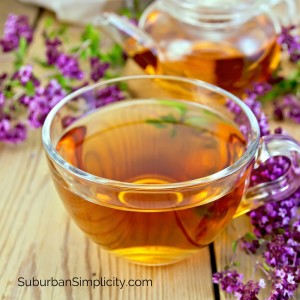 Green tea can help flush out toxins from the skin, heal blemishes and scars, and reduce inflammation. It even improves the skin's elasticity. As we age, it's great to have a little extra help in this area!
Cancer
Early clinical studies suggest that the polyphenols in tea, especially green tea, may play an essential role in cancer prevention. Researchers also believe that polyphenols help kill cancerous cells and stop them from growing. Interesting fact - Digestive cancer risk was 17% lower in women who drank at least three cups a week.
Dental Health
Early studies suggest that drinking green tea can help prevent dental cavities. More research is needed to solidify these claims, but it's good news. Another incredible benefit of green tea… multiple studies show that it can reduce bad breath. Also, the catechins in green tea have other biological effects as well. They have been shown to kill bacteria and inhibit viruses like influenza, potentially lowering your risk of infections.
Protection for Your Brain
Multiple studies show that the catechin compounds in green tea can have various protective effects on neurons, potentially lowering your risk of Alzheimer's and Parkinson's as you age.
So tea or coffee? Consider these health benefits of tea the next time you choose a hot beverage!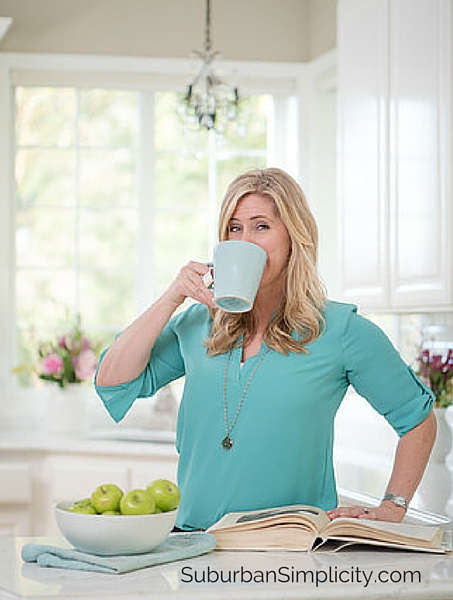 If you want to buy quality organic green tea or green tea extract, there is an excellent selection with thousands of customer reviews on Amazon
.
Do you drink tea regularly? Have you found any health benefits?
Be well!
This post contains affiliate links. Disclosure policy here.
Did you enjoy this post? I'd love to connect! Follow me on Twitter, Instagram, and Pinterest, or become a fan on Facebook! Thanks!