Managing your household budget can be challenging. Check out these 25 Ways To Save Money Every Month. Some are easier than you think!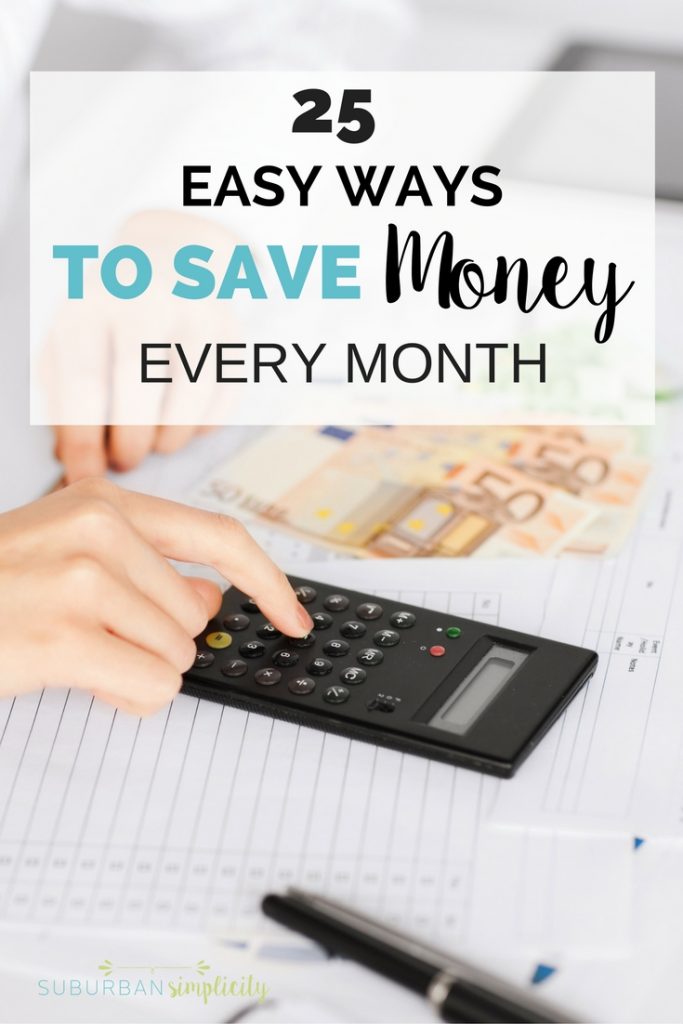 25 Easy Ways to Save Money Every Month
Maybe it's because I grew up not having a lot and was responsible for managing my own finances at a young age, but being frugal and watching where my money is spent (and how I can save) is part of who I am.
Now, while managing the budget for our family –  4 kids and a sweet goldendoodle, Jax – it's important for me to look for ways to spend less where we can. It seems there is always another expense, so having control over where the money goes is important…we have a lot of college to pay for!
Here are 25 ways to save money every month.
Use the Library for Books and Movies
The library is an amazing resource for books and DVDs to watch. The kids like to browse and find books and movies, and if they want something that is unavailable, we request the title and it's waiting for us next time we go. I stopped buying books years ago. Sometimes I have to get on the waitlist for a particular book, but the library usually can recommend another to read in the meantime.
Cut Hair at Home
My son actually prefers his hair cut at home. We invested in a hair trimmer and it paid for itself after 2 uses. He's saving us even more now that he's a teenager and doesn't even want his hair cut. 🙂
Use Ebates
Why not get cashback for shopping at the stores you normally go? Target, Kohl's, Lowe's, Overstock all pay you cashback to shop with them. It's easy to sign up and you get a check depending on how much you spend on your regular purchases. Try Ebates [1] and see how easy it is!
Shop in Bulk
This one you have to do wisely. Buying in bulk can be bad if it's not something you need and you're just buying it because it's a good deal or you think it looks tasty. Our family is large enough, we always buy commodities in bulk. Milk, eggs, toilet paper, soap are all good to buy in bulk, but we skip the large bag of chips!
Bring a Lunch
Think about it. A typical lunch out during work can cost between $8 and $10 per meal, and let's assume you can make a lunch for around $3. If my husband can save $5 on lunch every day by bringing it from home, we can save up to $1,200 per year ($ x 240 work days per year). We're well on our way to our next vacation!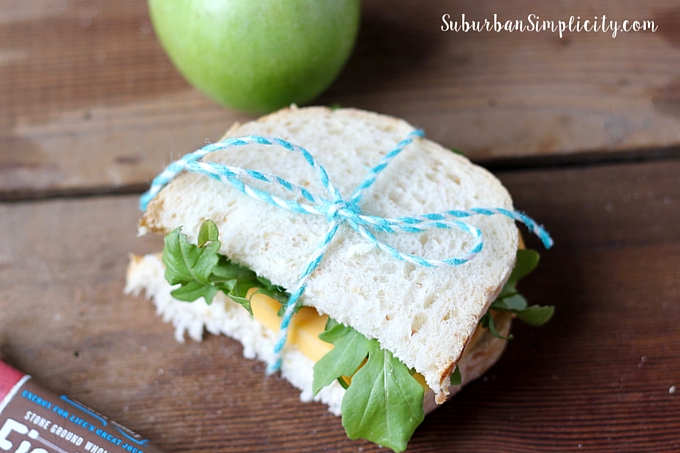 Meal Plan
This is one of the smartest things you can do to manage your budget. If you have a plan, you are less likely to stop for fast food, make bad food choices or head to the store more than once a week. Get the kids involved have them pick a meal to make every week!
Shop the Dollar Store
Dollar stores are great for non-perishables, seasonal items, party favors and home decor. I can't believe these succulents [2] came from the dollar store…you'd never know!! Every year we have some spooky fun by getting the kids some Halloween decoration to put in the yard.
Refill Ink Cartridges
Printer ink can be really expensive. Did you know you can bring your empty ink cartridges to Costco and they will refill them for a fraction of the cost? Like $8 compared to $45 for a new cartridge! That's my kind of savings. Not to mention it saves the environment as well.
Cook Once Eat Twice
It's much cheaper to buy something on sale and pop it in the crockpot and have it for several meals. Mexican chicken makes great tacos, salad or burritos. Pulled Pork makes great nacho, sliders or tostadas. This saves time and energy…and makes life that much easier. Check out these other tips and tricks for saving time around the house [3].
Teach Kids to Turn Off Lights and Electronics
I feel like my parents when I tell the kids to turn off the lights when they leave a room and electronics when not in use. We have a jar for fine they pay when they do leave them on! And I don't stop there, I tell them to shut the refrigerator door once they're done! Every little bit helps!
Turn Your Heat Off at Night
Now this may not work for everyone because temps vary depending on your location, but here in the NW in the winter it gets down into the 20-30s, but we don't use the heat while we sleep. We pile on the blankets. The house stays fairly warm because it's well insulated. The heat is set to come on just before we wake up to bring the temperature back up. This not only saves on our energy bill, but it healthier for you too! You can also invest in a new smart thermostat, like Nest [4], which learns how best to moderate the temperatures in your house based on your movement throughout the house – very cool!
Eat at Home
I know life is busy, and it' easy to stop and grab something on the way home, but with a large family this is a must. This is an absolute must in order to cut our costs on a monthly basis. The boys now eat adult portions, so taking us all out to eat can be very pricey even at the cheap spots – it can easily be $60-$80 for the whole family. Plus, it's way healthier to cook whole, unprocessed food for the family.
Only Do Full Loads of Laundry
Yes, this sounds simple, but it does take a little thought to plan ahead and not just wash whatever's in the hamper. It can save on your water and electricity bill, so it's worth it. It's just as expensive to run a load that's half full, so why not save on energy and only wash full loads. Washing in cold water will also help your keep energy bill down.
Don't buy Bottled Water
We haven't bought bottled water in years. Each of our kids has a water bottle they fill up when we go out so they don't need to buy one. They either use the tap or the filtered water in the fridge. It saves the environment and money!
Trade Pet Sitting
This one is great when you have a pet. When you're going out of town, instead of paying to board your dog or cat, try trading with a friend or neighbor. It saves a ton of money with little effort on your part.
Shop With a List
Heading to the store unprepared can be disastrous for your grocery bill. You come away with items that look good, but you didn't exactly need. Having a plan and sticking to your list helps you buy less and keep impulse purchases to a minimum. See my post on our counter top assistant, Amazon Echo [5], which is a simple and easy way to keep your shopping list up to date… she's full of other useful tricks too.
Never Pay Full-Price
Whether it's clothing, pictures, electronics or kid shoes we never pay full-price. We watch for sales or wait for coupons and then make our purchase. I never pay the ticket price for our back to school clothes or shoes. Shopping sales usually helps get the Christmas shopping done early!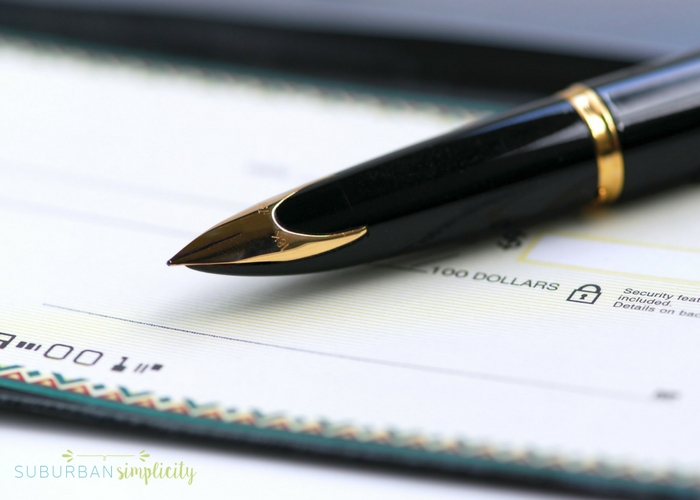 Shop Off-Season
It's great when things start going on clearance and you can get a swimsuit for a fraction of the cost of new. Or when you need a winter coat and can purchase it at the end of the previous season, you can get a steal. With a little planning you can really save a lot of money. This tactic worked really well when the kids were little. I once got my daughter an adorable winter coat for $5…it just happened to be March!!
Plant a Garden
I have no green thumb, but we've managed to plant a garden the last couple years that turns out beautiful produce. It's so fresh and flavorful…and way less expensive than the organic produce you can buy from the store or farmer's market. The kids pitch in and keep it watered, so it's a family project that everyone enjoys.
Buy Generic
With the exception of a few notable items (Nestle chocolate Chips come to mind), the generic version is usually just as good, but a lot less than the name brand equivalent. All that marketing costs money, so save a few pennies by buying generic.
Have a Bi-Monthly Pantry Party
There are probably some canned or packaged items in your pantry or frozen items in your freezer you've forgotten about. Take a week every other month and do a pantry party. Don't do any shopping….get creative…use what you have on hand to plan your meals. You may be surprised at what you can come up with for a tasty recipe when you can use only items you have on hand. We've made some great meals with a package of lipton soup pushed way back in the cupboard!
Use Your Crockpot
It's super easy and very economical to use your crockpot to cook family meals. Plus, it's so nice to turn on the crockpot in the morning and have dinner made at the end of a long day. Some of our favorite recipe are made with our crockpot like this pulled pork [6]. Nowadays, slow cookers [7] are inexpensive too, so investing in one will save you money in the long run.
Install LED Bulbs
LED light bulbs use 90% less energy than incandescent bulbs. Switch out the most widely used bulbs in your home. Then, replace the rest as they burn out. Often you can find LED bulbs on a steep discount at your local bulb store because of energy rebates that are likely available. By replacing your home's five most frequently used light fixtures or bulbs with models that have earned the Energy Star, you can save $75 each year!
Lower Your Water Heater's Temperature
More than 10% of your home's electricity bills goes toward heating water, setting your water heater to 120° will reduce your energy expenditure—and lessen the risk of scalds especially if you have small children in the house.
Close Your Curtains
Cut down on your air conditioning use by closing curtains and blinds on the sunny side of your house. Our bedroom gets sun all afternoon, by shutting our curtains, we keep the room much cooler and have to run the air conditioning or fan much less. This also work in the winter. Keeping curtains or blinds closed helps keep drafts out and heating bills down.
What are some of the ways you Save Money each month?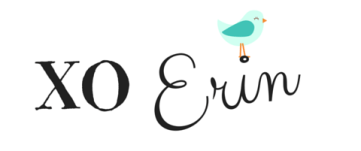 You May Also Like: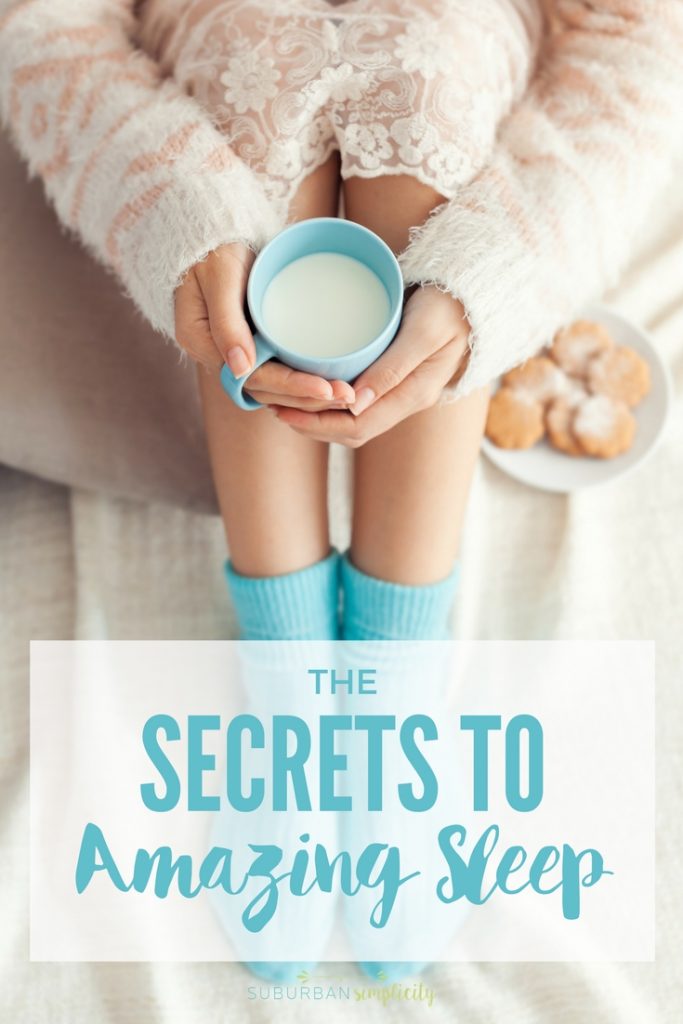 [8]
Join for a FREE 5 Day Series to Simplify Your Life
Plus DIYs, crafts, recipes and helpful home tips delivered directly to your inbox!