Helpful tips for how to Plan A Fun Classroom Winter Party that's an absolute blast for kids and parents! Activities & Crafts make the best class party ideas!
Thank you to HONEY MAID Grahams for sponsoring this post. All opinions are my own.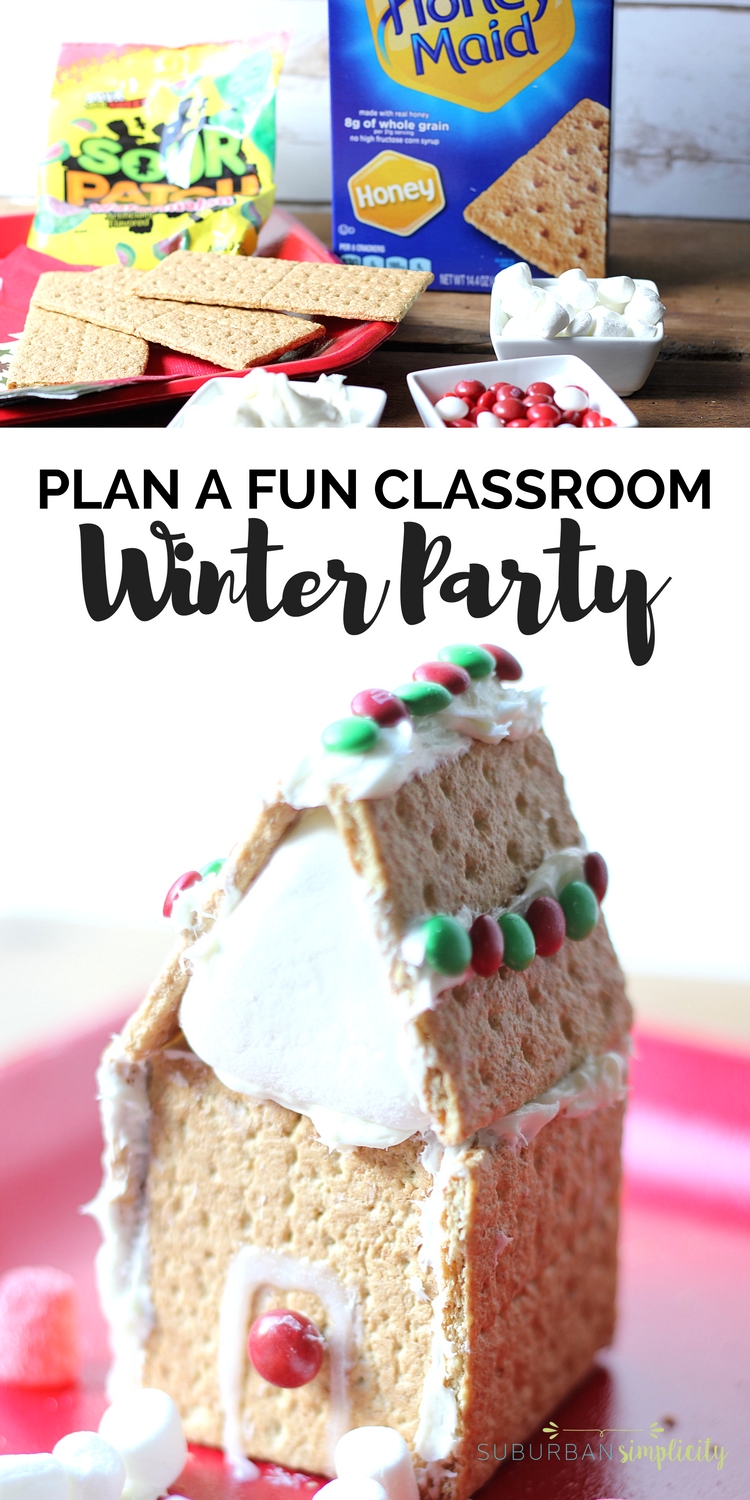 The Best Tips For How To Plan a Classroom Winter Party
One of the perks about being a working mom with a flexible schedule is that I have the time to be a room parent. I've enjoyed being a room mom/class party planner for at least one of my kids for the past 8 years. We play games, create crafts, eat festive snacks, and have an absolute blast with the kids! Now, let's Plan A Fun Classroom Winter Party for your class!
What Makes a Good Classroom Party?
If you've been lucky enough to be selected as one of the room parents for your child's class, you'll want to meet with the other room parents as well as the teacher to find out what your responsibilities will be, then get planning!
From experience, the best format for a classroom party is to choose:
A Craft
Keep things simple and manageable. In most cases, especially for the younger grades, it's helpful to have all of the supplies organized before the party. Test your craft ahead of time to make sure it works!
Ideas: Create snowmen out of styrofoam balls, pom-poms, and buttons or paper snowflakes.
A Game or Two
Plan a game or activity to work off some energy. Again, simple is best. Testing it beforehand is also helpful.
Ideas: Snowball throwing with cotton balls, bingo, relays, or freeze dance.
Some Fun Snacks
Plan snacks that carry out the theme of your holiday, and don't plan too many choices because they will likely go to waste.
Idea: HONEY MAID Graham Houses
Then divide the kids up into groups. The kids can take turns rotating through the stations for a super manageable party. Leave a few minutes in your schedule to transition between stations.
As a general rule of thumb for any class party, I like to have the following food – a sweet treat, something healthy like a fruit, and a drink. Plus, include all the necessary items to go along with the food (water cups, drink boxes, plates, napkins, utensils as needed)
Graham Houses For a Classroom Party
The best idea that's ALWAYS the hit of the winter party is simple gingerbread houses made from wholesome HONEY MAID Graham Crackers. These Graham houses are an easy way to keep the kids engaged – while making something yummy; they get to eat!
SUPPLIES
HONEY MAID Graham Crackers
Frosting for "glue."
Wilton Melting Chocolate
Colorful Candy or Cookies for Decorating (marshmallows, sour patch kids or milk chocolate candies, gumdrops)
Paper Plates
Plastic Utensils for Spreading Frosting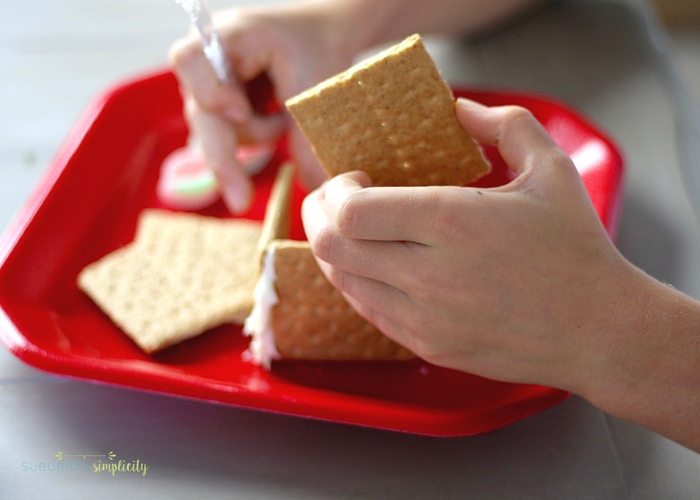 Where to Get Your Supplies
The easiest way to get all the supplies and ingredients needed for this project is by shopping at Walmart. Walmart is a lifesaver because of its great pricing, plus the convenience of all the items in one place. A room parent's dream! They stock all the flavors of HONEY MAID Graham Crackers like cinnamon, honey, and vanilla.
Learn more about the wonderful varieties of HONEY MAID Graham Crackers available at Walmart for your next baking project!

HolidayHoneymaid

.com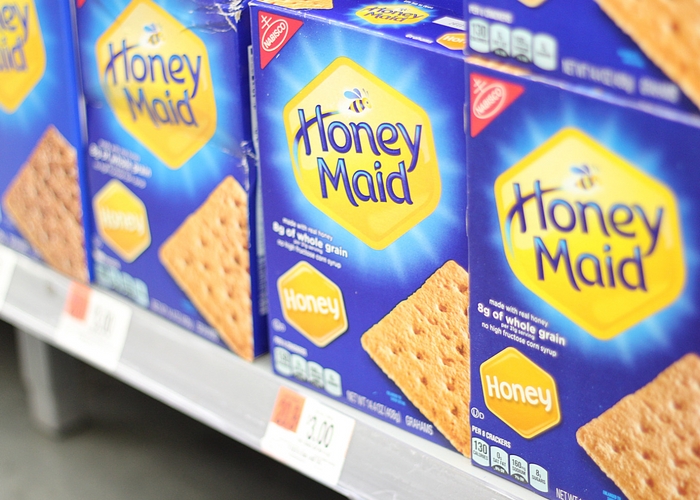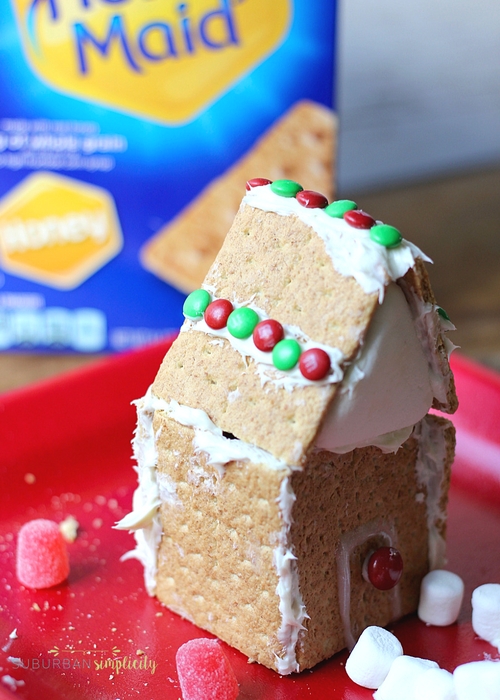 Prepping To Make Graham Houses
To get each child ready with what they need to make their house, prepare plates with the Grahams and frosting before the party starts. It speeds up the process once kids get to the graham house-making area. Place small bowls with candy embellishments to share at the station. You hand the student a plate, and they're on their way to a fabulous creation!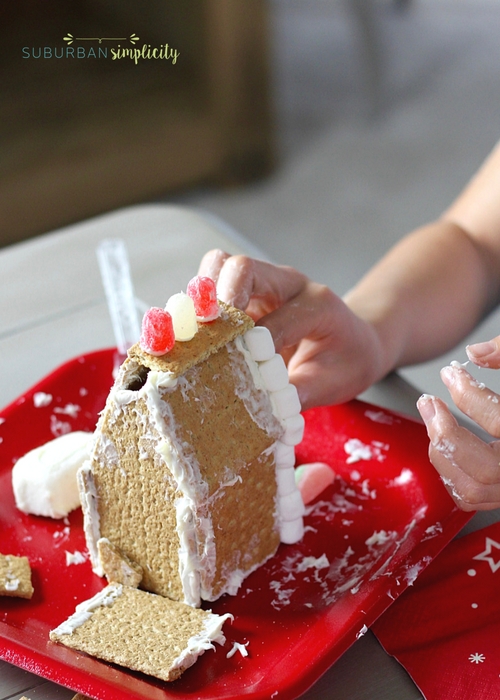 Graham houses work for any age. Older children who've started geometry can calculate the area, perimeter, and volume of their creations, while younger children can make smaller, but oh, so adorable, one-dimensional houses on their paper plates.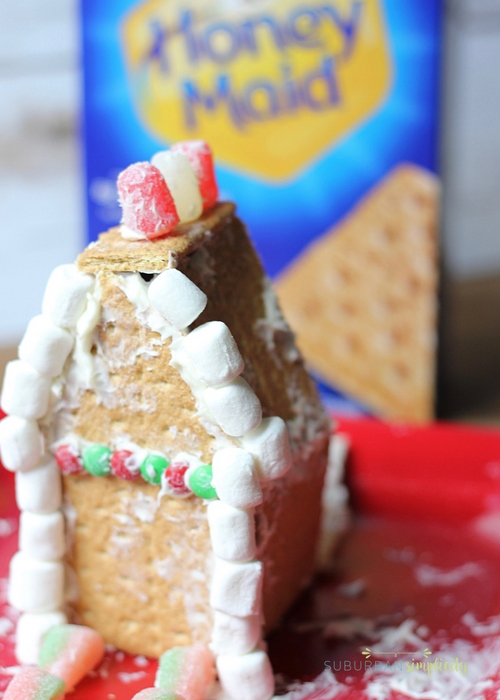 Bonus Tip: HONEY MAID Graham houses are also the perfect family tradition to make over the winter break! No classroom required!
Additional Tips for a Successful Classroom Party
When you're planning to bring food into the class, make sure to first check with the school and/or teacher for guidelines about store-bought vs. homemade treats. The allergy factor of individual children seems to be setting the tone for classrooms and entire school party menus. Be safe. Check first.
Once you have your party plan complete, recruit volunteers to help and assign them a task. This should be the easy part…most parents love to see their child during a special day at school.
Leave the classroom as clean, if not cleaner than when you arrived.
If you can, have another parent take pictures of the event so the kids and parents can cherish the moments later. Post the pics on the class blog, webpage, or eNewsletter so parents who couldn't make it can see how much fun everyone had!
It's a good idea to also have printable games or puzzles on hand, just in case you need to fill some time if kids finish a station early. Usually, though, we end up with way more fun than there is the time!
Most of all – have fun!
Other Kid-Related Posts You May Like:
Why My Kids Make Their Own Lunches
How to Plan an RV Trip with Kids
50 Things to do While Waiting for Your Kids