There are so many ways to make a backyard more functional. Come see why we decided to go with a stamped concrete patio and how it transformed our backyard!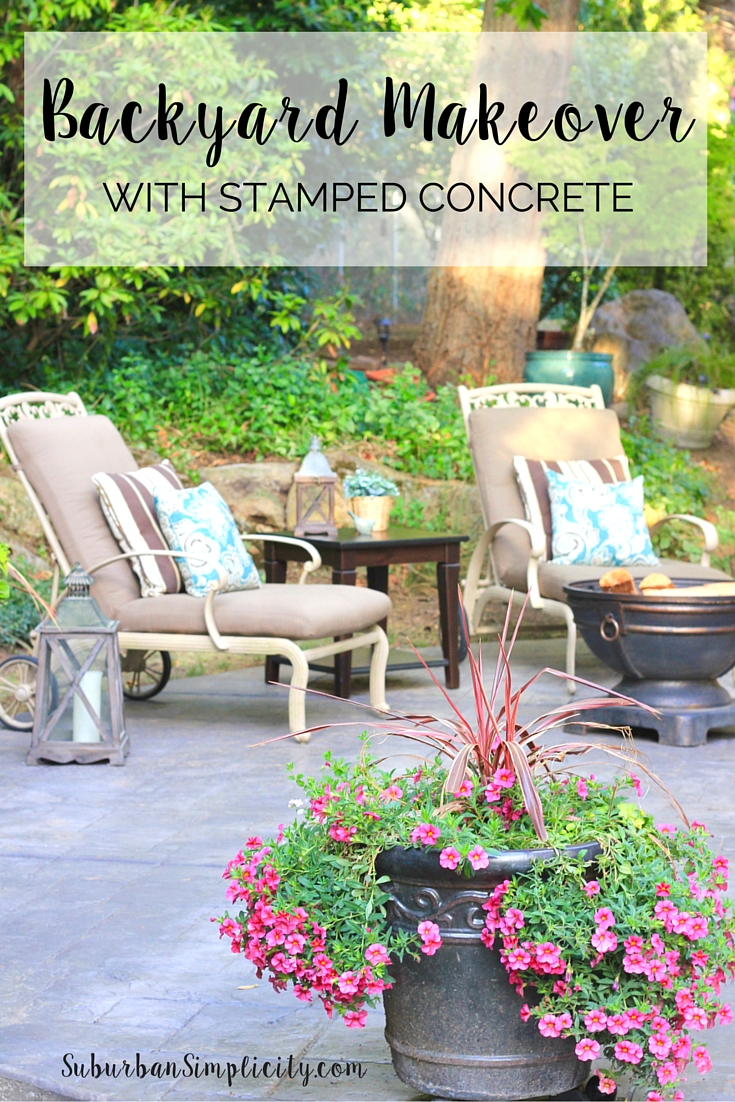 A Backyard Makeover
When we moved into our house, we knew the backyard would be a problem. Sure, it has a nice covered BBQ area and a lovely fountain for ambiance, but the main issue was mud…umm, I mean the grass that covered the bulk of it.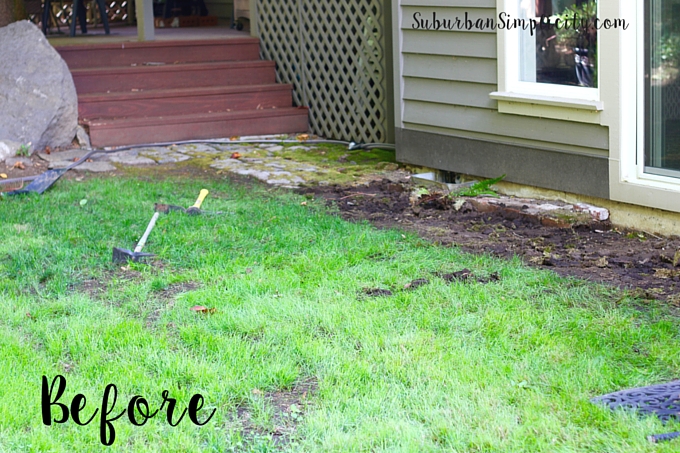 With a doodle and his adorable furriness, the Northwest's wet fall and winter months would be a problem.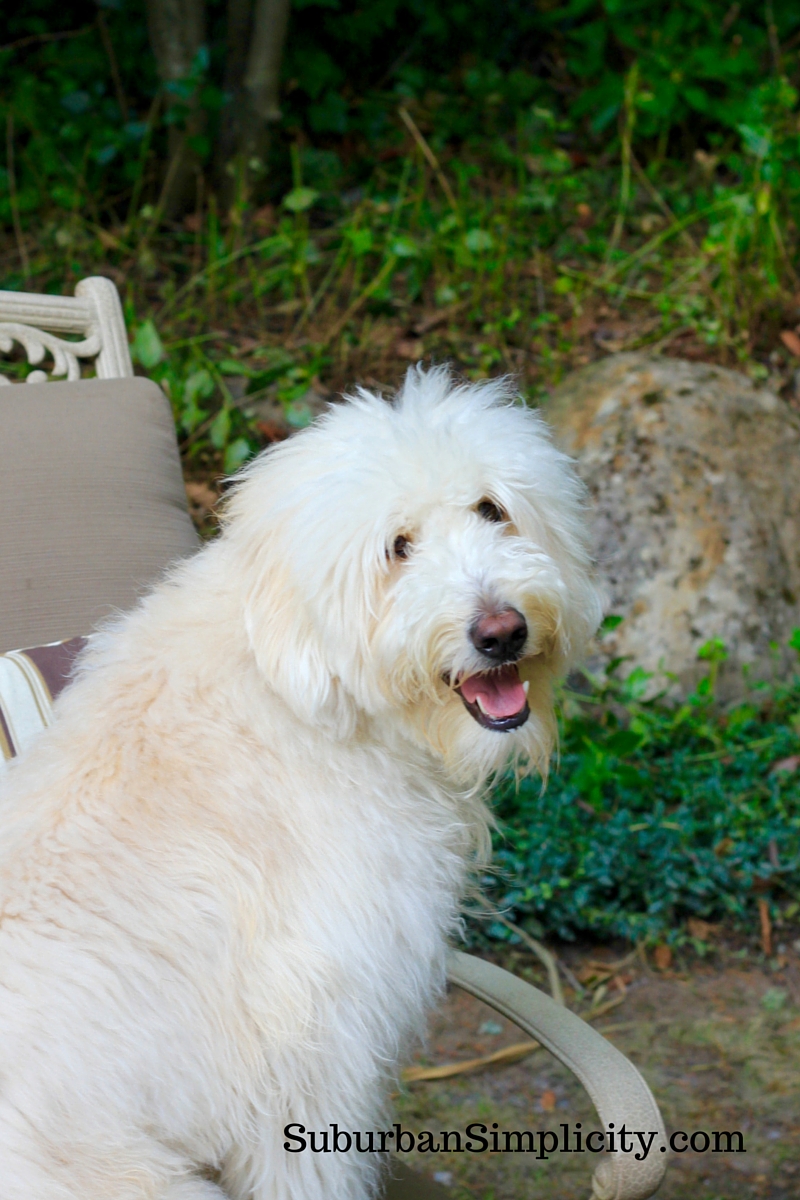 We had a plan drawn up, so we knew what we wanted to do with the yard overall, but we had some decisions to make about the patio.
Should we do pavers or concrete?
Could we do the pavers ourselves and save some money?
How long and how much work would that be?
I really liked the look of stamped concrete, but it's more expensive than plain concrete.
What to do!
Here are 3 Things to Consider When Deciding Between Patio Pavers or Stamped Concrete:
1.
Aesthetics
Because of its unique texture, color variations, and ability to mimic natural stone, some say that stamped concrete has a little wow factor over pavers. Others would sing the praises of pavers for their natural beauty, pattern, and color choices, as well as their durability and flexibility for design. It really is a personal choice, and both make a beautiful outdoor surface for entertaining.
2.
Usability and maintenance
Stamped concrete looks great when finished but takes a bit longer to cure before it's usable, usually 3-5 days.
Stamped concrete also has some maintenance involved. It needs to be power washed and sealed every other year. Also, it is likely to crack over time. On the other hand, Pavers are ready to be used immediately. No, waiting.
Pavers are molded under extreme pressure and are much stronger and more durable. Thus, they will not crack. However, they will settle over time and may allow weed growth or uneven spots, so replacing some of the sand and adjusting the individual pavers may be necessary. You should apply a sealer to the pavers every couple of years.
3.
Cost
Although some would say pavers and concrete are about the same in price, we found the stamped concrete to be a bit more expensive in our area. Plus, it wasn't something we could do ourselves.
We had to contract a landscaper so that we couldn't save any money on installation so that pavers would have been a little less expensive upfront. Paver base products, like Brock Paver Base, allow for easier installation, reduced excavation, and a significant reduction in manual labor needed to haul in rock and sand for the traditional base...and they are available at Home Depot and Lowe's.
In short, they both have a bit of maintenance year after year. Therefore, the long-term cost efficiency between the two is relative to factors including proper installation, climate, and the periodic maintenance required.
Ultimately, we decided to go with stamped concrete and couldn't be happier! It makes our interior seem larger since it feels like our living area is extended out the back door, and the low maintenance will be a plus too!
It was tough deciding on the concrete and release color, but in the end, we listened to our landscaper and went with a medium gray for the concrete color and a light gray for the release.
Most of the photos we looked at online had a darker release, so we had to trust that this would look okay once we finished it. The stamp we used was the Ashlar pattern.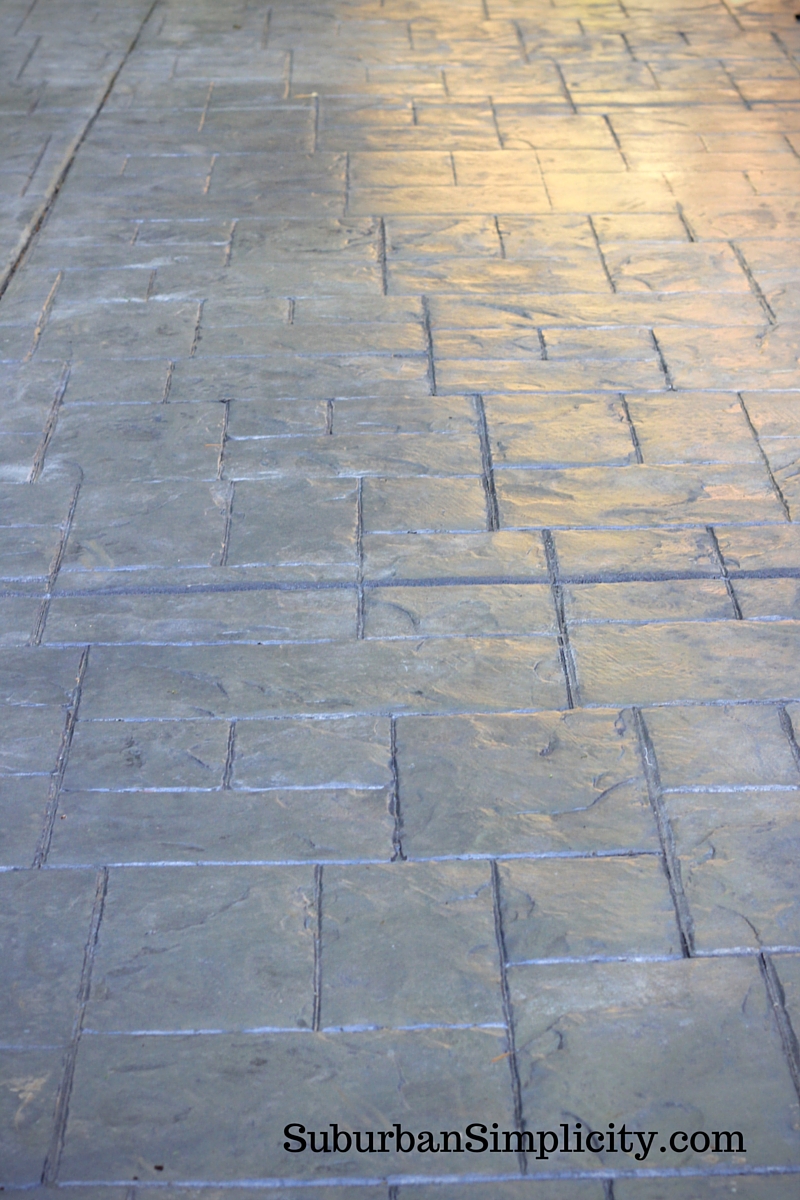 Well, it looks more than okay.
It's beautiful! We think it looks more like a natural stone and not "dirty" as it can with a dark release that gets into the crevices.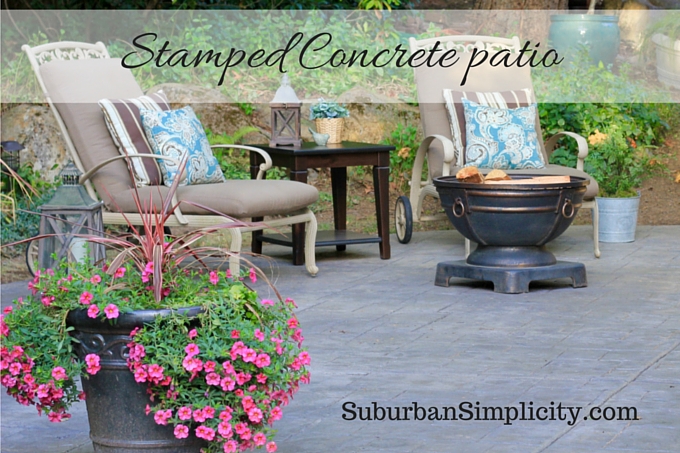 So yay, phase one of the backyard makeover is done, and we can look forward to next Spring and planting some new foliage or staining the deck 🙂 And we won't have a muddy pup to deal with when it's rainy out!
We love entertaining outdoors when the weather is nice. What's your favorite outdoor space? How do you use it? Let us know!