Learn how to transform your home interior in one afternoon with a simple design tip.
How to transform Your Home Interior In One Afternoon
Want to Transform the Interior of Your Home in one afternoon? This one simple change can transform a room and brings the possibilities of your home to life. Let me show you how…
We recently moved to a new home. In a tight market, it took us months to find the perfect house in the right neighborhood. Fortunately, the previous owners took very good care of the house. However, it's almost 20 years old, so the downside, it's a little dated. One of the first things we noticed was the brassy, outdated door handles that didn't match our style.
The reality is that your door hardware and accessories are among the first things you interact with each time you come home, so they matter. They're also one of the first details guests see when they pass through your doors. Why not make them worth the attention!
The Schlage® Transformation
To transform the interior and make the home our own, we changed all the interior door handles to stylish Schlage® door hardware, completing each room's overall look and creating the homey feel we wanted for our new sanctuary. Door handles are a low investment, do-it-yourself project that completely changes your house's overall feel and first impression. For us, it made the outdated builder-grade home fit our modern farmhouse design. The polished nickel finish of our Schlage® door hardware seamlessly integrates with our light floors, dark wood finishes, light-colored walls, and kitchen hardware.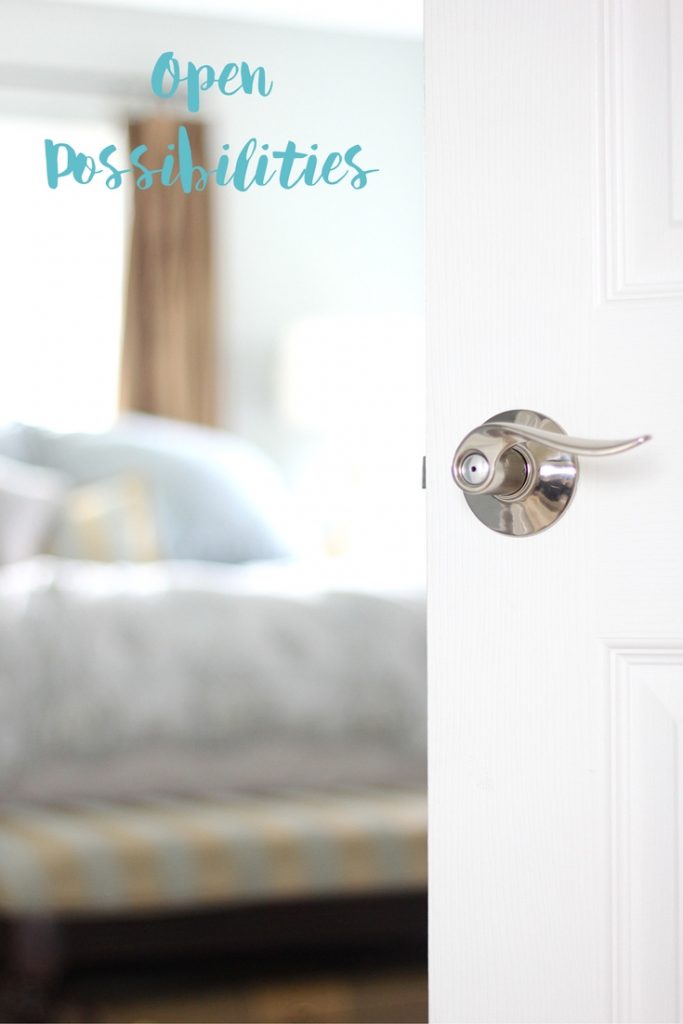 Schlage® handles are of superior quality, have a very nice weight, and install easily. With 18 interior doors, our project was so effortless; we completed it in one afternoon with only a few tools. So grab your screwdriver and a hammer and get to it!
My handy husband used a power screwdriver to make the installation faster and easier; however, it isn't necessary. The other benefit of the Schlage® handle we chose, the Sacramento Lever, is that it's reversible for either a right or left door opening. That way, you don't have to worry about ordering for each particular type of door opening.
Front Door Transformation
Truth be told, the first door handle we changed upon moving in was the front door. With 4 kids coming and going after school and weekends, having a keyless entry door to our home is a must! The keyless Schlage Sense is the perfect answer for convenience and peace of mind. It's the first purchase we made upon buying the house. No keys to be lost, but our house is always secure.
We also like that a keyless entry can be controlled remotely from our smartphones if someone forgets to lock the door or if a service person needs access while we're away. Schlage® maintains the perfect balance between convenience, safety, and style for our home on all our doors!
Schlage's® innovative door hardware completed the look of our modern farmhouse without sacrificing safety and style. The door handles really did bring the potential of every door to life, and we love it! What an easy way to transform your home interior in just one afternoon.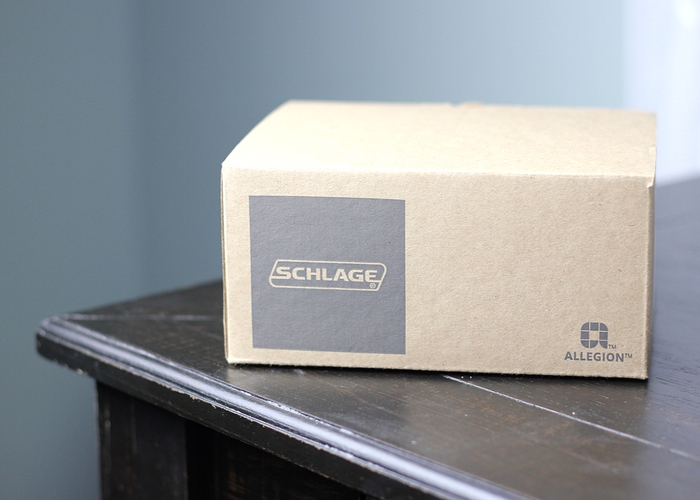 Schlage® products are available online at Amazon.com and Build.com and convenient retail locations, including Home Depot and Lowe's.
This is a sponsored post written by me on behalf of Schlage®.