How to be environmentally conscious and Make Back to School Zero Waste. These ideas are very doable and help cut down on plastic waste.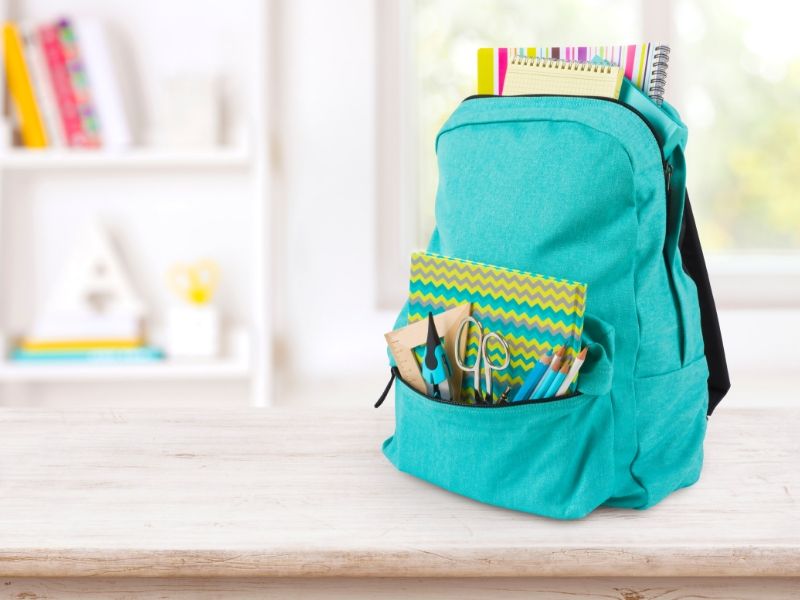 How to Make Back to School Zero Waste
There's no question, Back to School can be a little bit hectic, and if you aren't careful there can be just as much trash in your house as there is on Christmas Day! The great news is that it is VERY easy to Make Back to School Zero Waste (or really close).
Honesty, it's so easy, everyone can make at least one of these swaps!
Here are our best recommendations for zero waste school supplies.
Related: How to Stock Your Pantry for Back To School Ease
Use the Same Backpack Again
It may not be the most fashionable thing for your kids, but if their backpack from the previous year is still good, why stop using it? If you can't avoid getting a new one then go for the JanSport brand, which comes with a lifetime repair guarantee or one made from recycled materials. These will cost you a little bit more than the average backpack, but their environmental footprint is a lot smaller and with luck should last you for years to come.
Amazon Choice: JanSport Authentic Backpack
Make Back to School Zero Waste with a Reusable Lunchbox
Just like with the backpack, there's no reason not to use the same lunchbox again in the new year. We get it. Sometimes it's just too grimy, so assess your situation and see. If you do need to get one for your kids or they've been using brown paper bags, then it's time to start looking for a reusable lunchbox.
You can find them in a variety of different materials, but metal or wood are ideal if you're looking to go zero waste for back to school. If your child wants one with characters on it you can do that too! Look for Japanese bento boxes online where you'll be able to find them with Pokemon, Marvel Heroes, and all sorts of other kid-loved icons on them.
These can be used again and again for years and contain no plastic toxins or chemicals.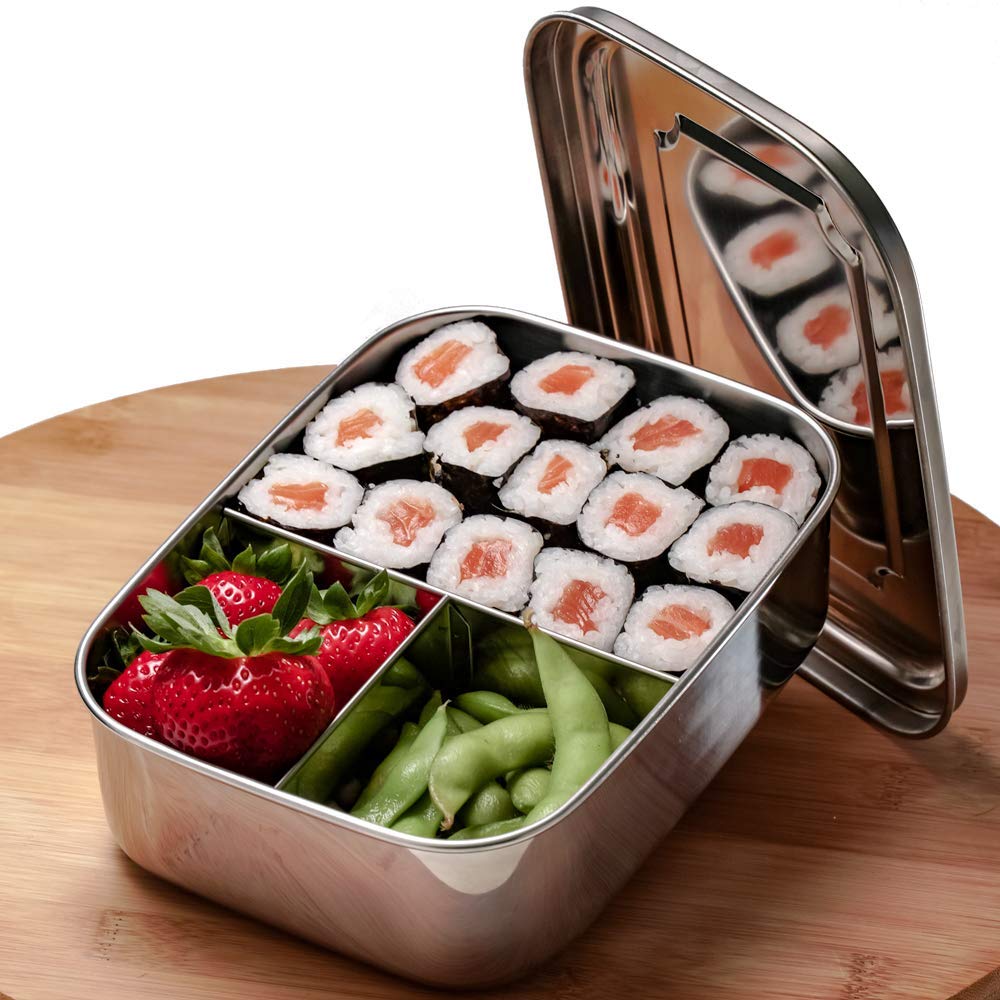 Buy Supplies in Cardboard Boxes
When it's time to start looking for pencils, crayons, erasers, and all the other little school supplies your children keep an eye out for cardboard boxes. So many school supplies these days come in plastic for no reason. The cardboard can be recycled or used in your home compost or worm bins.
Pencil Highlighters
Did you know that you can get highlighter pencils these days? We didn't until recently! Cool, right! Regular highlighters are a plastic waste that can be recycled in SOME places, but in most cases, just end up in the landfill.
Highlighter pencils don't have any of the plastic and don't bleed onto other pages. Lyra is a fantastic brand of pencil highlighters. They're made of natural wood materials that are not lacquered, which makes them environmentally friendly. Also, they come in a cardboard box! Bonus!
Stainless Steel Supplies
If at all possible when you're looking at school supplies go for stainless steel. Most commonly you'll find rulers and scissors are made with stainless steel. But, before you buy these check with your school. Some schools don't like them because they're so heavy duty and can be used as weapons. Yikes! If the school your kids attend doesn't allow them, then go second hand instead and hit up some thrift stores in your area.
Shop in Person vs Online
Now, we know there are a few things we suggested ordering online. These are specialty items that will be difficult to get unless you happen to live in the right place. However, for common school supplies; paper, pencils, binders, and things…buying online is more harmful to the environment because of the extra shipping material needed to get them to you and the fact that many online retailers make it impossible to be zero waste.
If at all possible do your school supply shopping in smaller, locally owned stores. It may cost a little bit more, but you're supporting a small business (who likely supports your community or schools) and your local economy instead of a mega-corporation that tends to have a negative the environmental impact.
Eco-Friendly Back-To-School Lunch Supplies
To make over school lunches and create as little waste as possible, you can easily use a bees wax wrap, a reusable silicone sandwich bag, or just use a metal lunch box.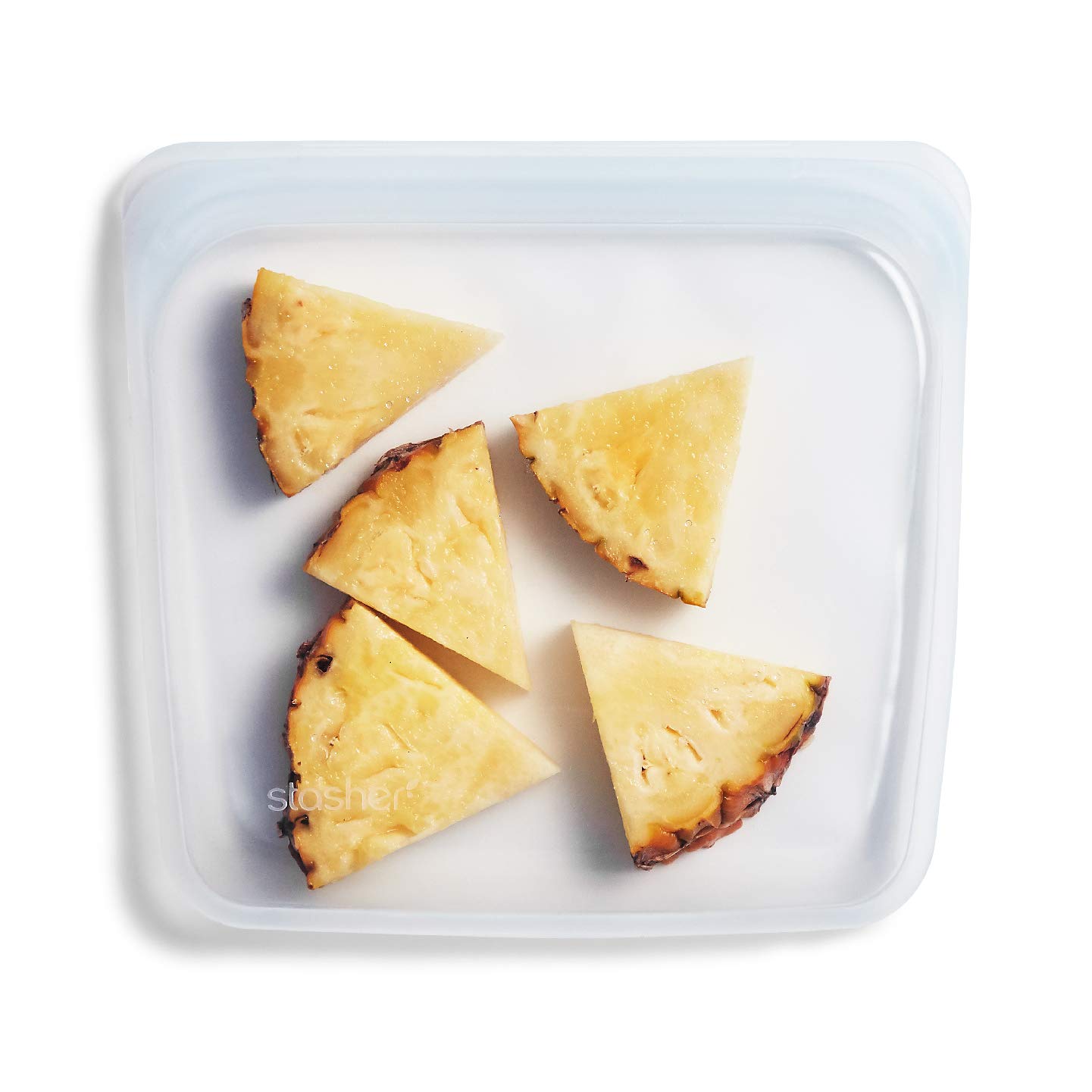 And don't forget a water bottle! There are so many stainless steel water bottle options, we know you'll find one you like!
Recycling School Supplies
And finally, Crayola is trying to help kids understand the importance of their role in protecting the environment and has a recycling program for used up/dried out markers. And they accept any brand, not just their own! Thought you might like to check it out here.
Now if only we could find a solution for all those glue sticks!!
So lets work together and educate our kids about being environmentally conscious and Make Back to School Zero Waste!
Related: Best Meal Prep Containers (eco-friendly)
This post contains affiliate links. Disclosure policy here.