No matter what kind of grad celebration you're hosting, these Graduation Party Dessert Ideas and Recipes will keep guests coming back for more!

This article is sponsored by I Love Ice Cream Cakes. All thoughts and opinions are my own.
Graduation Party Dessert Ideas and Recipes, Plus How to Make it All Look Good!
Whether you're celebrating your adorable kindergarten graduate or your amazing high school or college graduate, a graduation celebration that features a dessert bar has everything sweet you need to honor your special graduate and all of their accomplishments.
Let's look at some Graduation Dessert Ideas and Recipes and how to create the most memorable dessert table the grad and guests will be lining up for!
What Desserts to Serve at a Graduation Party
Graduation is a momentous occasion. Celebrate it with the kind of cake it deserves! Ice Cream Cake! Who doesn't enjoy ice cream?
One of the best (and economic) ideas is to serve a Carvel® Family Size Ice Cream Cake and personalize it with props, piping, or sprinkles that match your graduate's school or favorite color! Or have the grocery store bakery customize it for you.
Easy, peasy!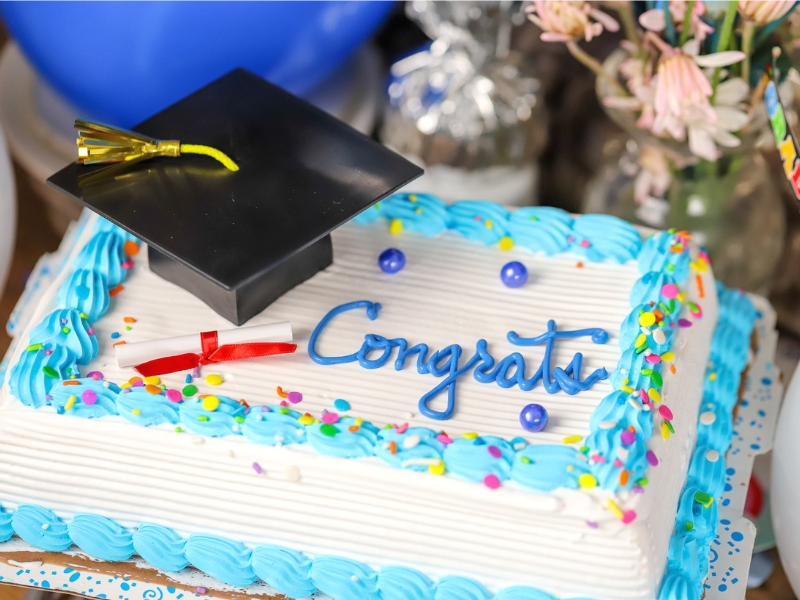 I grabbed this Carvel Ice Cream Cake with Confetti in Family Size in the freezer case in the bakery at our local Walmart on my weekly shopping trip. The gal in the bakery was happy to customize it for the celebration!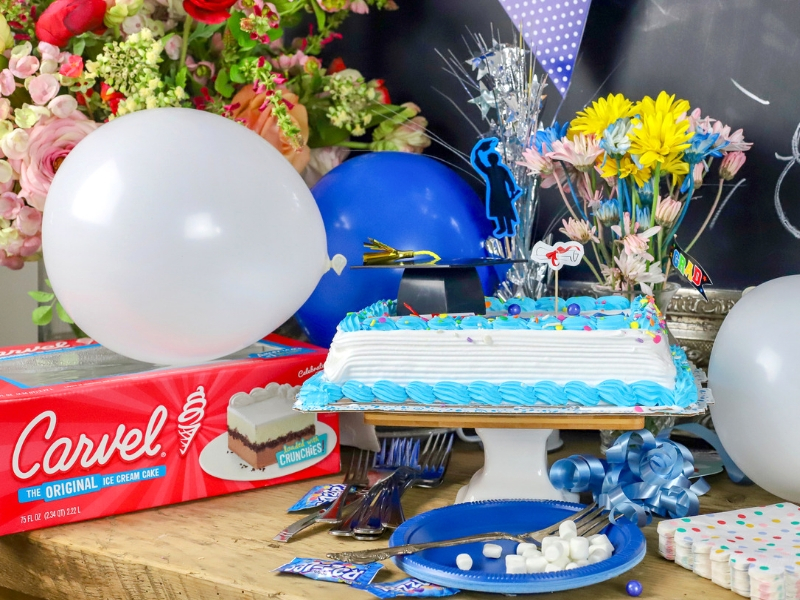 What's really nice is this cake easily feeds 18 and is made with layers of delicious vanilla and chocolate ice cream with chocolate crunchies and freshly whipped icing no one can resist.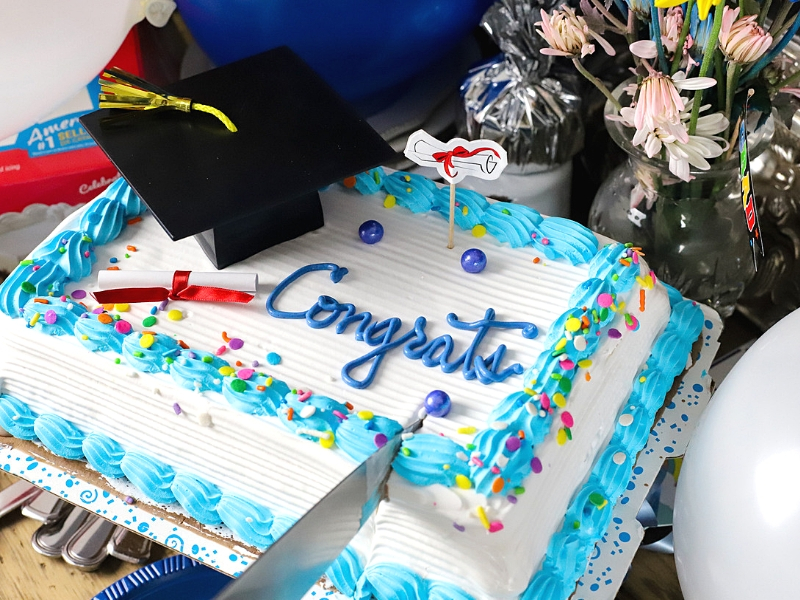 Bring a smile to everyone's face with an ice cream cake! This confetti-decorated ice cream cake is a celebration in itself! Just leave your cake in your freezer until 15-20 minutes before you are ready to serve. Super simple!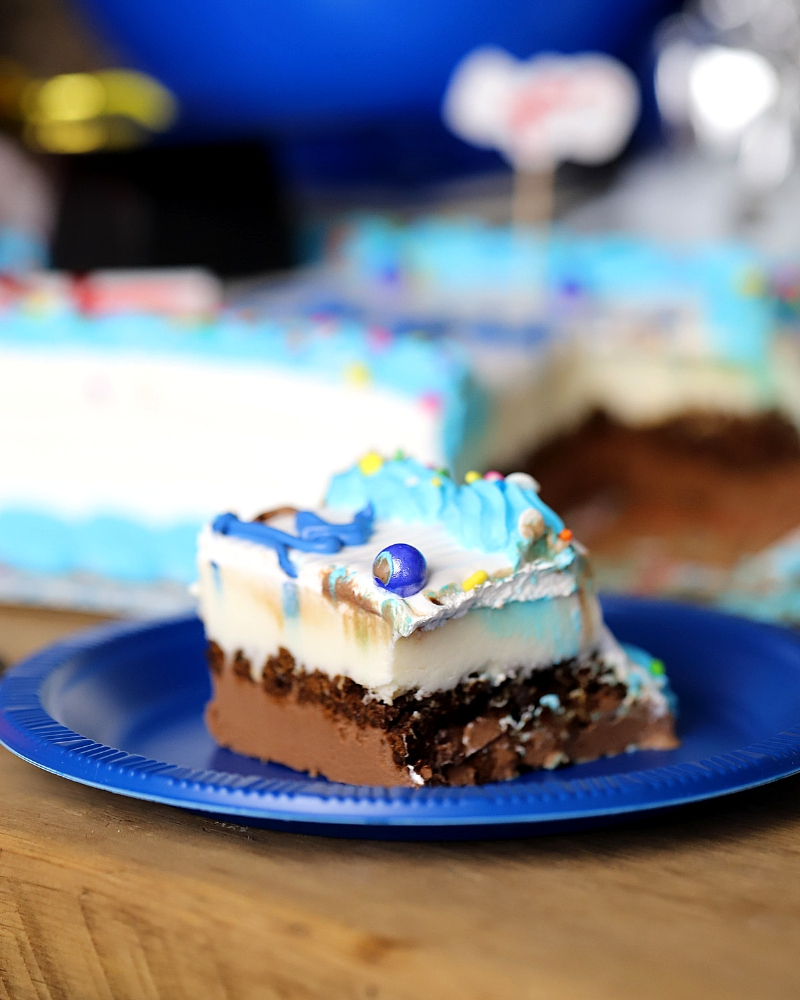 Other Graduation Sweet Treat Ideas
Another idea to serve with your ice cream cake is Chocolate Chip Cookie Cups with Cheesecake Filling. Bite-sized and always ready to party!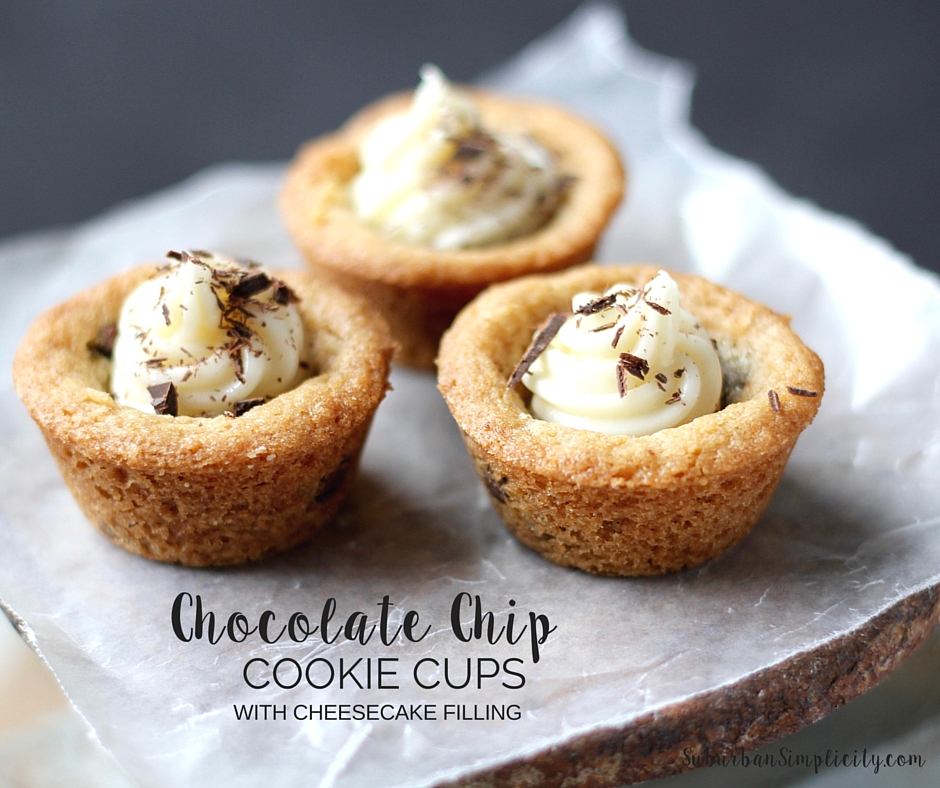 You can never go wrong with adding cookies to your graduation celebration. Oatmeal, Butterscotch, Chocolate, and Peanut Butter are all wonderful. Or, if you need a gluten-free option, these Peanut Butter Cookies are just what you're looking for!
Mini Oreo Cheesecakes always make the grade, as do chocolate-covered Oreos in your graduate's school colors!
These are the perfect Graduation Party Dessert Ideas!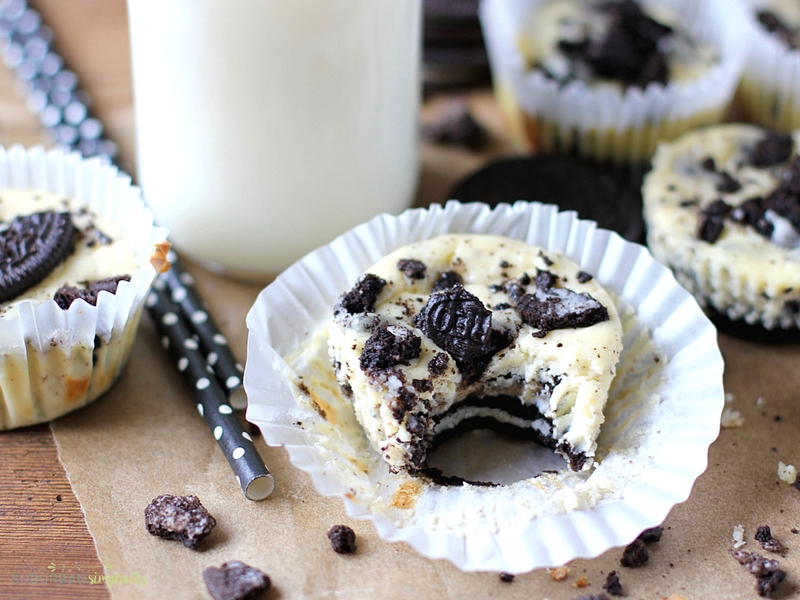 Tips for Creating an Incredible Graduation Dessert Table
1.) Pick a color and build your desserts and decorations around it. The table will look much more cohesive this way. Think of napkins, plates, flowers, candles, serving utensils, cups, and candy. Balloons are great, too!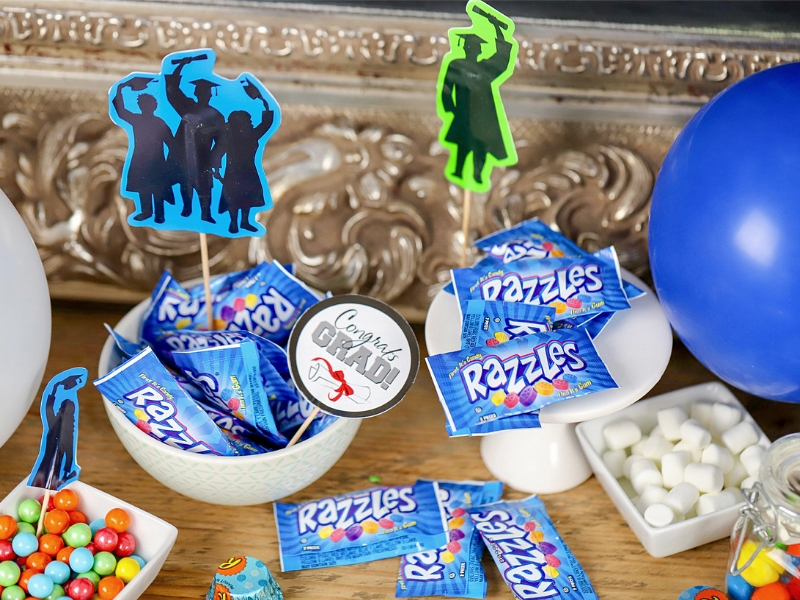 Bonus Tip: Considering using creative ice cream cake toppers like a graduation cap or diploma that really tie your graduation theme together!
2.) Create a focal point for your dessert table. This can be the main dessert-like your Ice Cream Cake, a beautiful display of flowers, or your backdrop.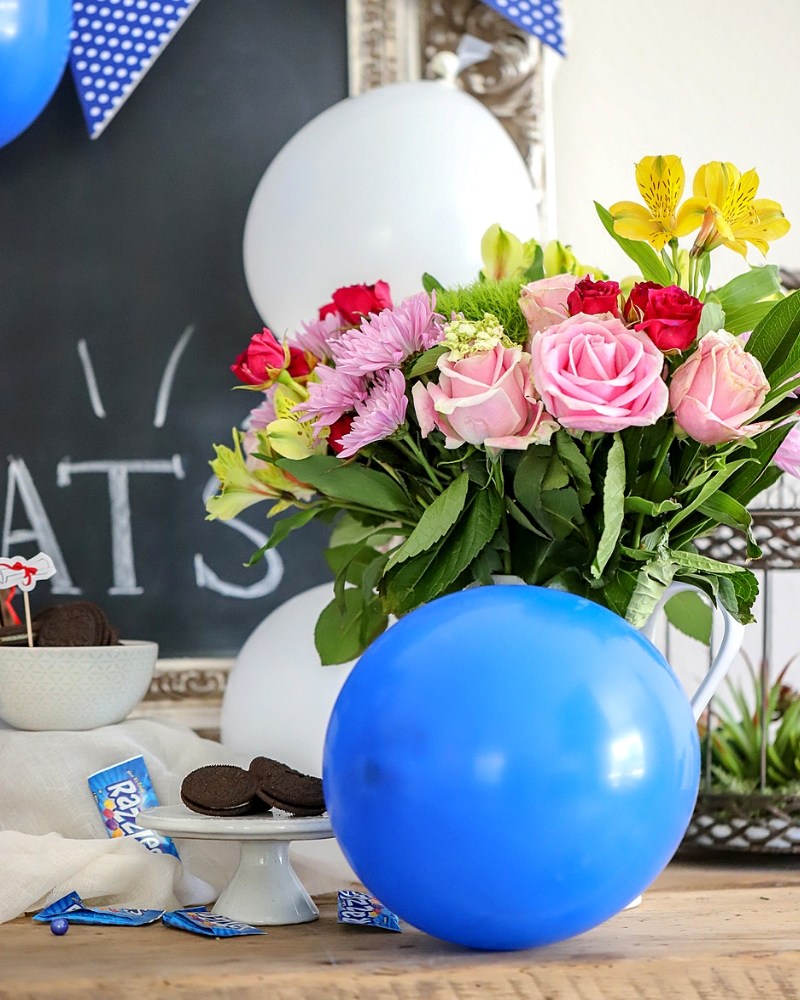 3.) Add height and levels to your dessert table. This makes your dessert table more visually appealing, and you can highlight any special desserts by placing them above the rest. Plus, it's functional! Guests can simply grab what they want and go back for more! You can easily do this by adding cake stands or a plate on an overturned bowl that matches your color scheme. Balloons are also an easy way to add height.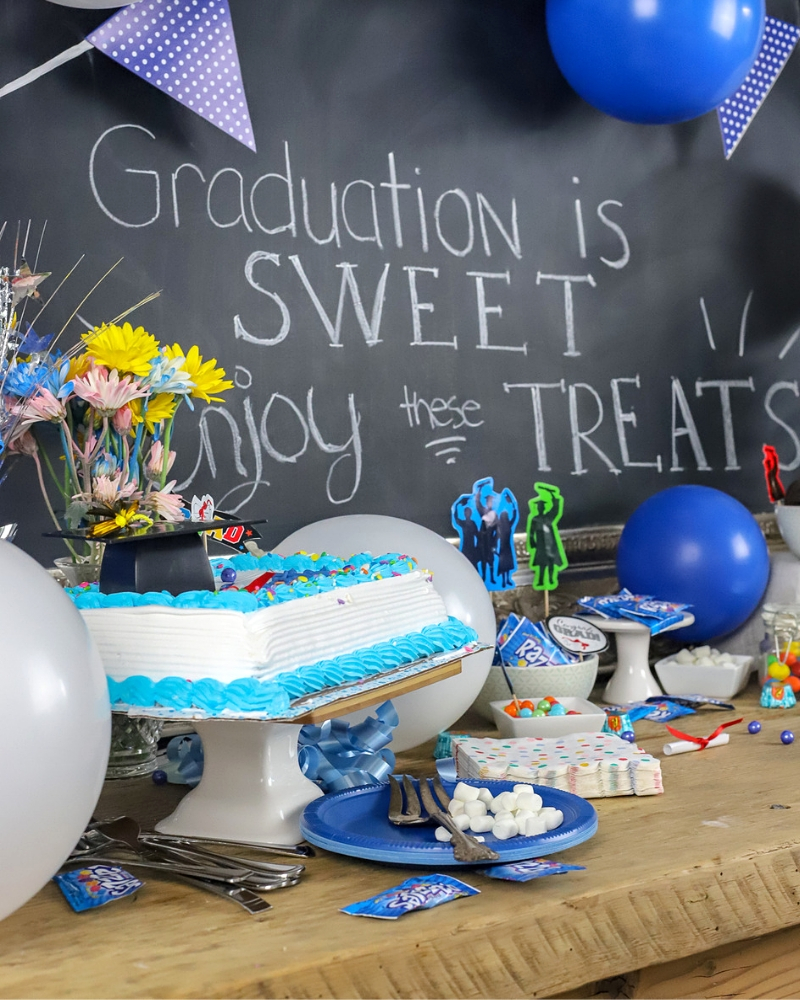 4.) Label desserts if you need to. Some people like to label everything on their dessert table, and others like to skip labeling altogether. I label only the things that might confuse people, like the flavor of the cupcakes or the type of ice cream cake. Do what works for you!
5.) Use creative containers for desserts and candy. A plain baking pan won't do. Go for pretty cake stands, apothecary jars that add height and style, festive dishware, or whatever you have on hand to make your dessert table stand out.
TIP: Depending on the size of your party, a good rule of thumb is 1 or 2 really special items (which can be bought—hello, ice cream cake), 2-3 homemade desserts, and then 2-3 candy items which you can purchase. Store-bought can be your best friend at a time like this!
We all need a little more sweetness in our lives! From birthdays to graduation, you can totally count on a delicious frozen ice cream cake conveniently found at your local grocery store in the bakery or freezer section!
These ice cream cakes come in many different styles, sizes and fun flavors, including Carvel®, OREO®, and Reese's—a family favorite!