Need some Family Budget Travel Ideas? Find out how you can make your family vacations both fun and inexpensive! It's easier than you think to vacation inexpensively.
Going on vacation seems to get more expensive with each passing year. But, in truth, it doesn't have to be. There are many deals to be had and many family budget travel ideas that won't make you feel like you're totally roughing it. Let's explore the ideas 🙂
Jump to:
Take Shorter Trips
Almost everyone lives within a day's drive to some fun activity or event.
Do a quick Google search for "fun activities for family near me," and you may be shocked at what you'll find. There are water parks, museums, and fun roadside attractions. With day trips, you can still stay in a hotel for one or two nights, so it feels more like a vacation.
Leave on Friday night and come back on Sunday, stopping at every roadside attraction along the way. For kids, this is a fun way to spend their vacation!
Plan a Staycation
It's crazy, but people probably come to your area for vacations. You're just used to it, so you don't think you have anything to do where you live. But you most certainly do!
You can find out just what you have by going to your visitor's center by looking it up on Google, and they're sure to have a lot of information for you to find fun things to do in your town or a very nearby town – no hotels needed.
Another idea is to ask friends about their favorite place to visit in town. You may be surprised by what you discover!
Learn Free Days
Every museum and many national parks have designated free days to be open to the public free of charge. You can go to the National Park Service website to find out the information. You can find out what day the Smithsonian offers free days around the country if that sounds appealing.
You can plan your vacation around the free dates when you know them.
Our local library offers free passes to local museums and attractions. You can even reserve them for a specific day. Check your library to see if they offer cultural passes for your family to use for an exciting outing.
Go Camping
No, don't rent an expensive cabin. Those can cost as much as an expensive hotel with room service. If you and your family like nature, go on a real camping trip with tents. There are free camping sites around the country. If you have the equipment and the gas to get there, you can camp and see the sights relatively cheaply.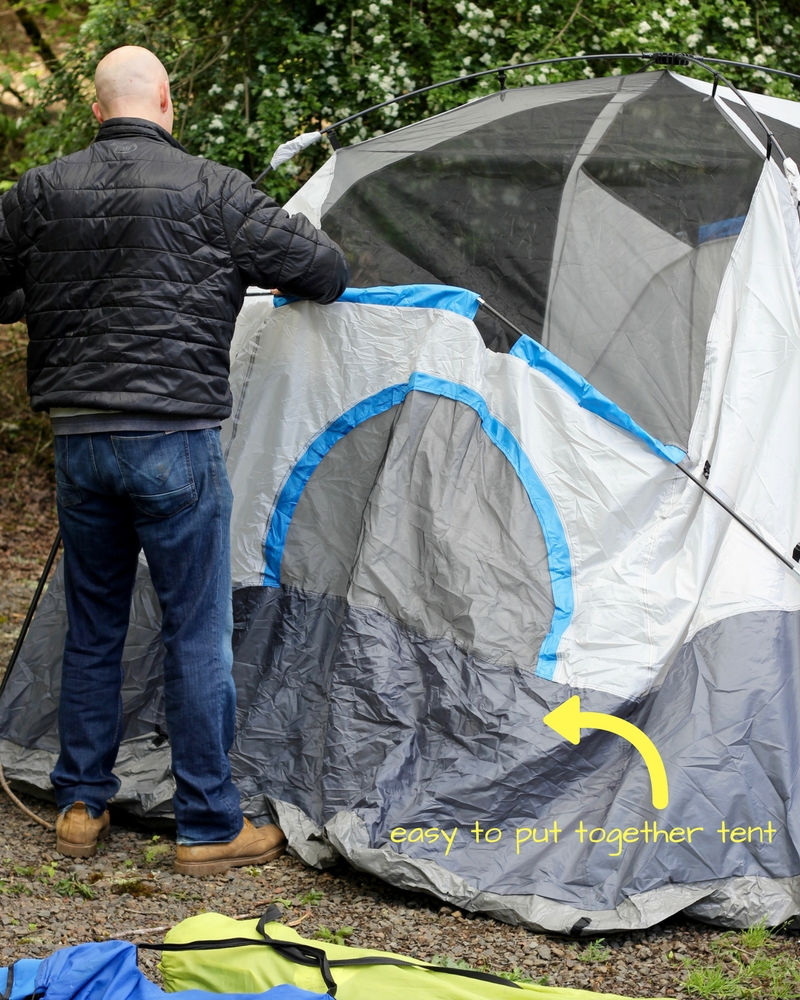 Volunteer
You can find family volunteer destinations at various websites, such as Elevate Destinations. Did you know that you can use your vacation time to travel and volunteer, thus saving money in the process? Plus, you get to teach your children about the importance of community involvement.
Travel Off-Season
Traveling in the off-season can be difficult when you have kids in school, but it depends on your child's school policy. However, you can travel overseas in summer to places like Australia, which will be their offseason since it's their wintertime.
There are also fantastic deals for summertime in places like Vietnam, US Virgin Islands, Belize, and even Arizona that are inexpensive in the summertime.
Vacation Like a Local
If you want to go to another country for your vacation, find out where the locals like to stay instead of picking a fancy resort. You can often find such deals using AirbnB.com, but you can also join "expatriate" groups on Facebook to find the best places to stay, like a local, inexpensively.
Shop for All-Inclusive Deals
You can also purchase "all-inclusive" vacation packages inexpensively if you're willing to wait until the last minute. Basically, you will know when you want to travel, have a budget set up, then pick your destination last minute using a website like Go Last Minute.
This suggestion is for the adventurous - but it can be fun and inexpensive! For instance, you can save over a grand per person on all-inclusive trips to the Bahamas if you are ready to leave tomorrow.
Family Budget Travel Tips
Once you're on your vacation, stick to your budget. Have a pre-set budget for eating out, buying souvenirs, and "stuff" at gas stations. Every little bit can add up if you don't plan your budget in advance and stick to it. If you're driving, try packing a picnic lunch to save money on eating out altogether. You'll still have a blast and experience less stress planning next year's budget vacation.
Where's your next family vacation?