An easy DIY Valentine's Day Wood Box to complement your neutral decor. Great for gifts or to keep for yourself!


DIY Valentine's Day Wood Box
Decorating for Valentine's Day can be fun and festive, but if red and pink don't match your decor colors - it can also be a challenge. This adorable DIY Wood Box didn't take long to make and would look pretty in almost any room.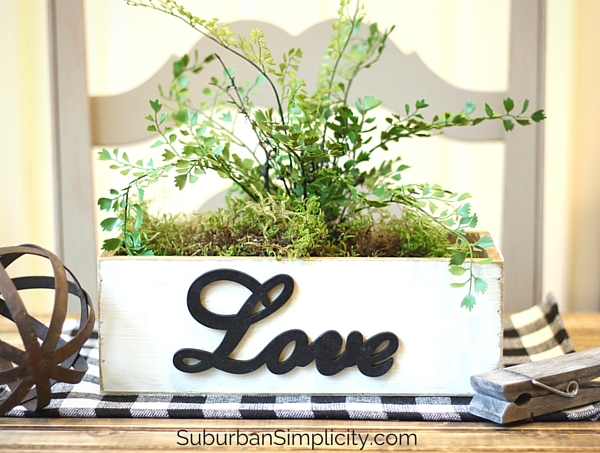 Its uses are endless. You could place a plant or flower inside or mason jars with candy. It could be displayed on a mantel, tabletop or entry table. You could add handles to the ends or keep it plain. See the possibilities 🙂 Kids would like helping make this too!
I saw a similar box in a home decor shop and it was $50!!
Supplies Needed To Make Valentine's Day Box:
Wood Box
Lettering
Wood Glue

White Paint (I used Chalk Paint)
Light Brown Wax (optional)
Chalkboard Paint

Paint Brushes
Sand Paper (optional)
The Chalk Paint adds to its rustic charm, but you could certainly use whatever white paint you have on hand. I found the pre-made wood box at Michael's.
Step 1 -
Gather your supplies and paint the wood box white. Paint the front of the lettering with black chalkboard paint. Let dry.
Yikes - are those really my nails!
Step 2 -
Once dry, sand down the edges of the wood box to your liking, especially the corners. If you don't like a distressed look then leave this step out. Apply a light coat of light brown wax if you like the dimension it gives to the box, otherwise skip this step.
Step 3 -
Glue the lettering on the front of the box with wood glue. Make sure to center it.
Step 4 -
Let dry and then enjoy placing it somewhere special in your home to celebrate Valentine's Day!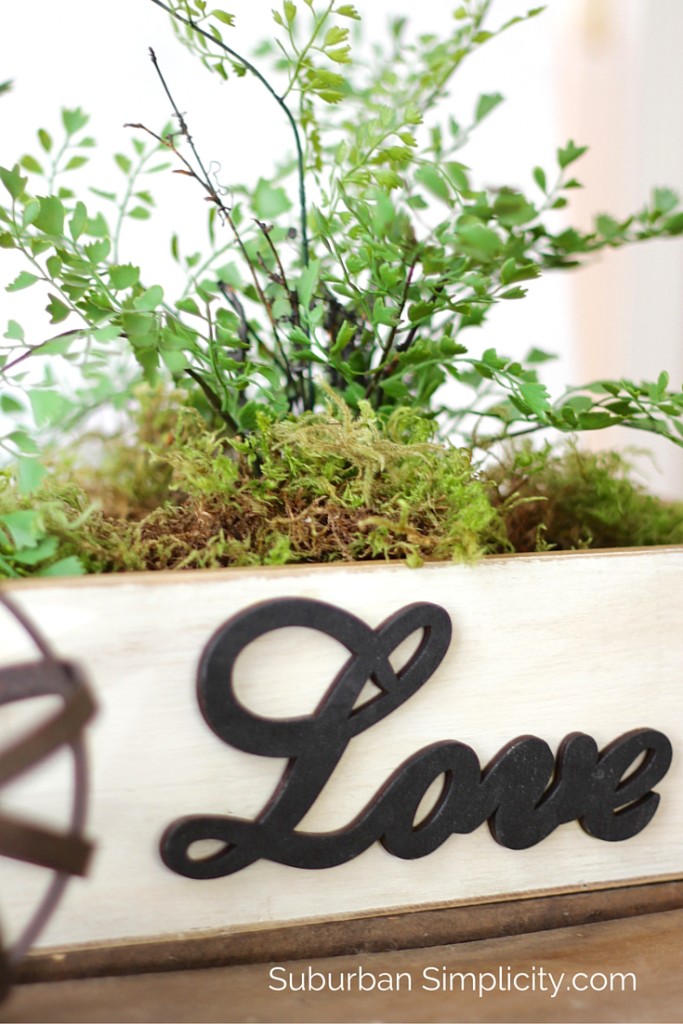 What decorations do you like to put out for Valentine's day? Let me know, I'd love to hear!
Happy Valentine's Day!
This post contains affiliate links. Disclosure policy here.
Did you enjoy this post? I'd love to connect! Follow me on Twitter, Instagram and Pinterest or become a fan on Facebook! Thanks!