This Sparkly Christmas Mini Wreath made with glitter is a simple Holiday DIY idea with tons of uses. Use it as a table decoration, tree ornament, or present topper. It all looks adorable! An easy Christmas craft. 
Other easy holiday DIYs include our DIY Dimensional Wood Sign, easy Glitter Wood Letter Sign, and this Reindeer Craft.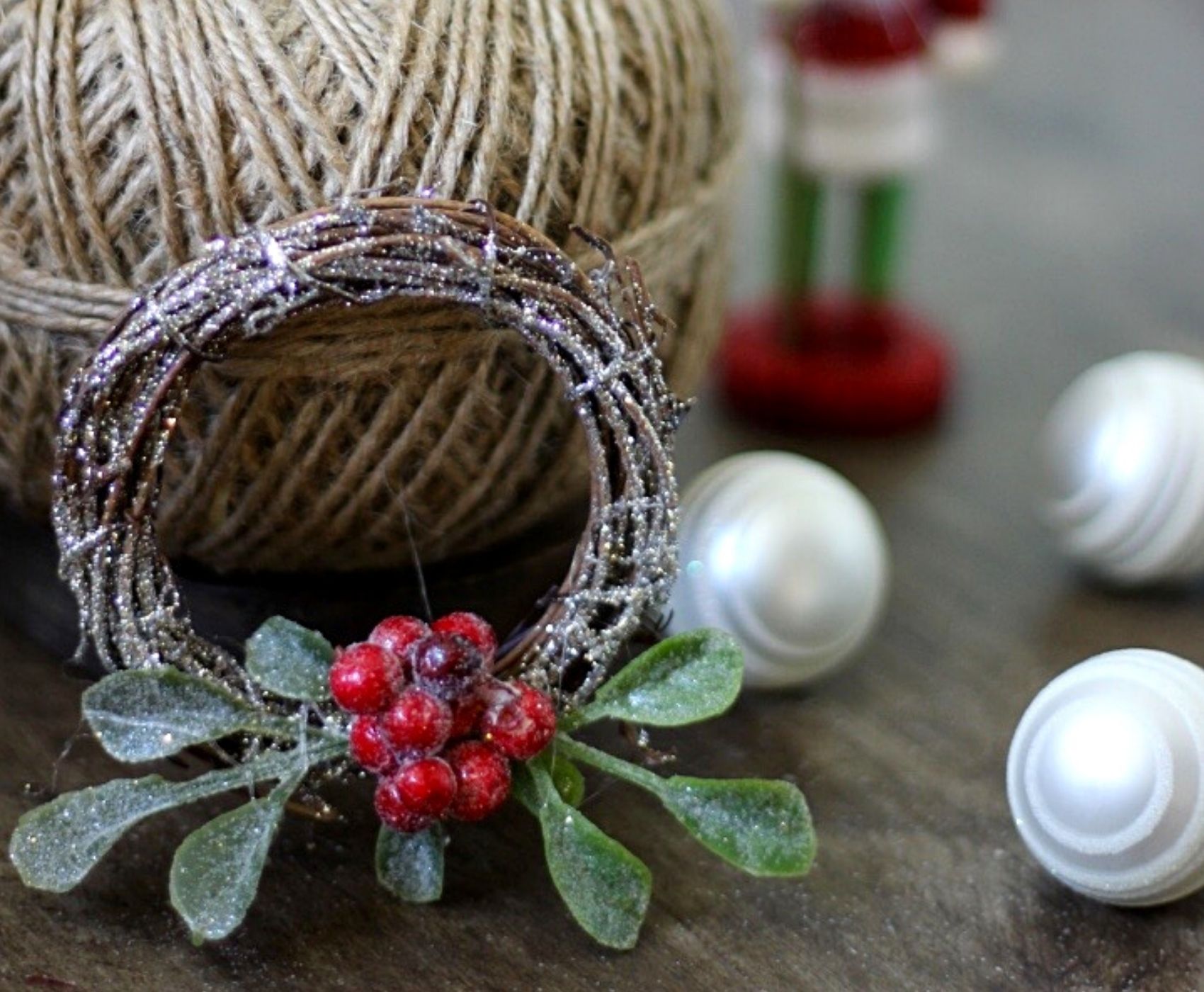 DIY Sparkly Mini Wreath
Miniature things are just adorable. We find them irresistible.
From mini cookie cups to home decor, everything is cuter when small. When We found these mini twig wreaths, we knew we had to make something crafty out of them.
See how we turned them into beautiful and sparkly Christmas Mini Wreaths.
Here is the 3-step tutorial to make this easy holiday craft. 
Related: The Best Holiday Appetizers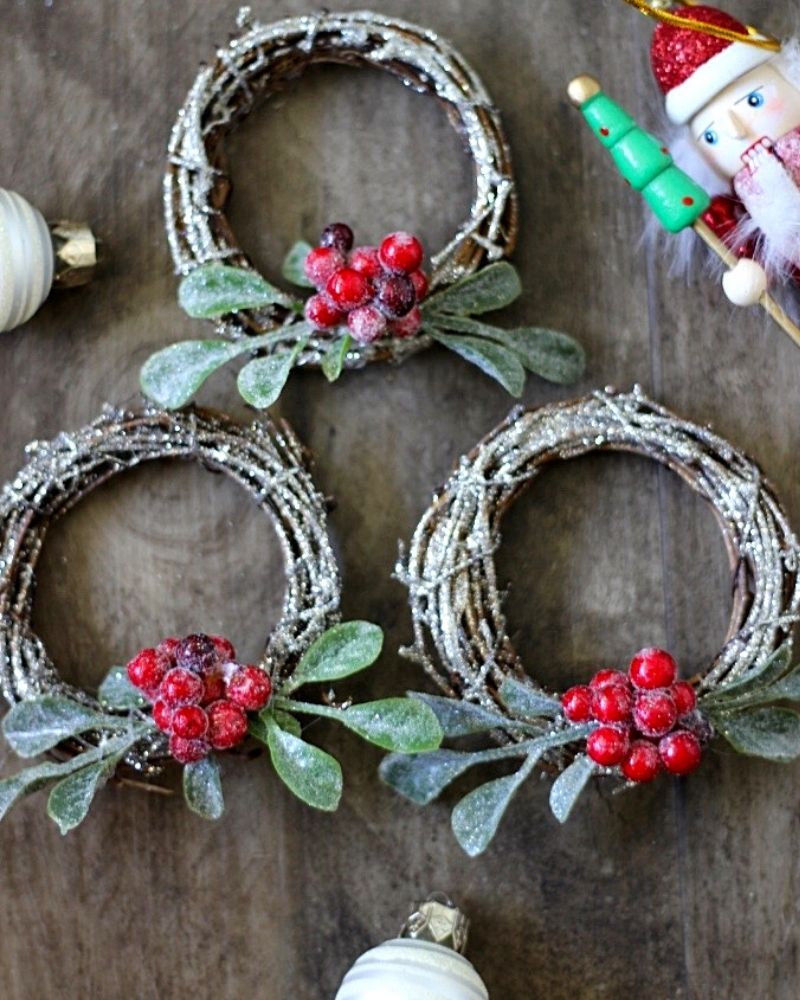 Supplies For DIY Christmas Mini Wreath project
Mini Wreath
- we like the look of a twig or grapevine wreath.
Spray Adhesive
or glue
Glitter
- we like the contrast of silver glitter next to the wood wreath.
Ribbon or Embellishment
Small paintbrush if using glue
You can make multiple wreaths at a time, so plan your supplies accordingly.
How To Make a Small Sparkly Wreath for Christmas
TIP - It is helpful to have some sort of container to place your glitter in so that it doesn't get all over when you're applying it to the wreath! We use a plastic lid with deep sides.
White glue or spray adhesive both work well, depending on the look you want. The glue creates a heavier layer of glitter, while the spray adhesive creates a lighter glitter application.
Step 1 - Place a generous amount of glitter onto your work area.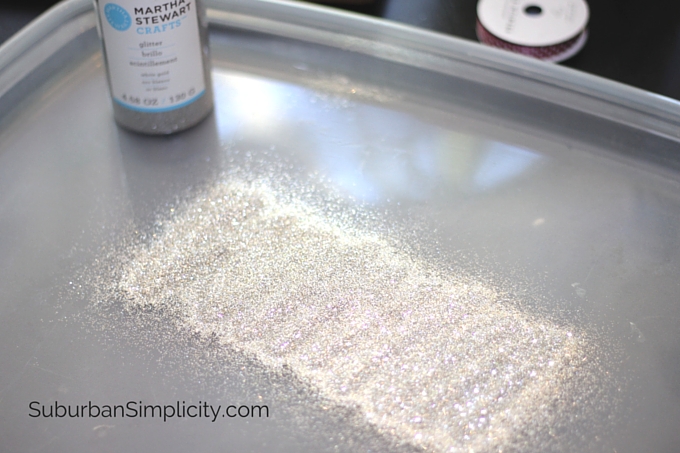 Step 2 - Apply the adhesive to one side of the wreath.
Step 3 - Once the adhesive is in place, press the wreath into the glitter and moved it around to cover one side completely.
If any part was missed, dust your small Christmas wreath with a pinch of glitter.
Once dried, apply an embellishment. This is optional but adds a lot of character.
Since we like the look of berries, we purchased a sprig of sparkly holiday decor and cut a few leaves and berries off. Then hot glued them to the wreath.
If you prefer, a miniature bow would also look nice to finish it off.
Uses for Mini Twig Wreaths
There really are so many uses for a mini wreath around the holidays. Here are some of our favorite ideas.
Napkin rings
Present topper
Holiday home decoration
Hostess gift
Wine bottle decor
Tree ornament
Table setting decoration
Garland
Candleholder
Christmas gift(s)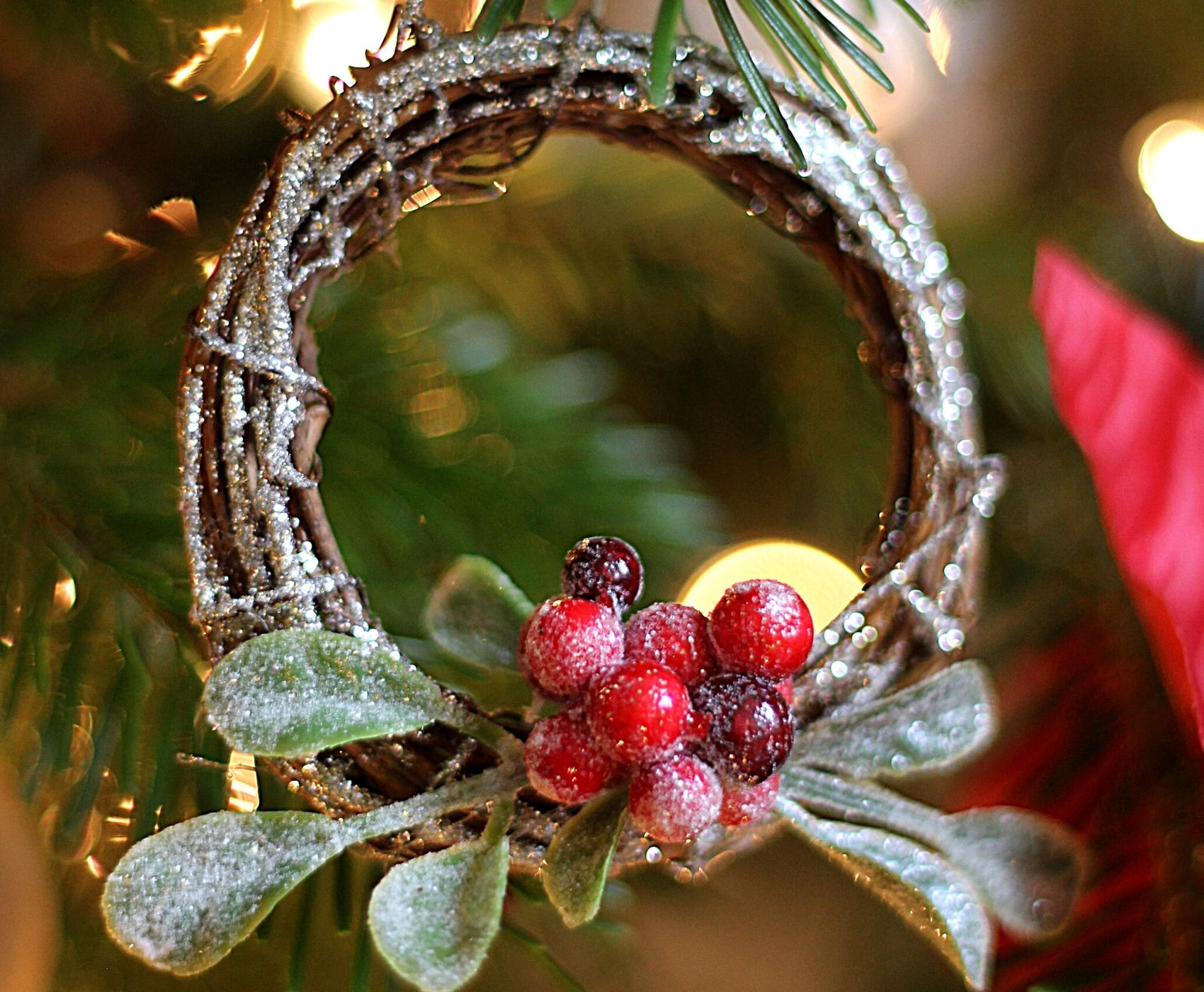 The picture does not do them justice because, in person, these mini wreaths are so charming.
How will you use yours?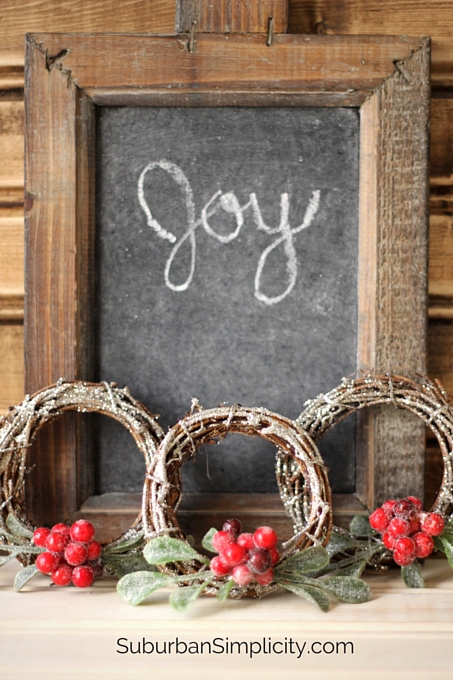 This post was originally published on November 30, 2025. It was updated with enhanced instructions and images on November 10, 2020.
You can also FOLLOW US on FACEBOOK, TWITTER, INSTAGRAM, and PINTEREST to see more delicious food, fun crafts, parenting tips + DIYs!
You may also like: