Think outside the jar! 3 Ways to Use My Family's New Favorite Salsa! Using salsa to enhance your recipes is a game-changing fresh and flavorful experience!
This post has been sponsored by Fresh Cravings. All thoughts and opinions are my own.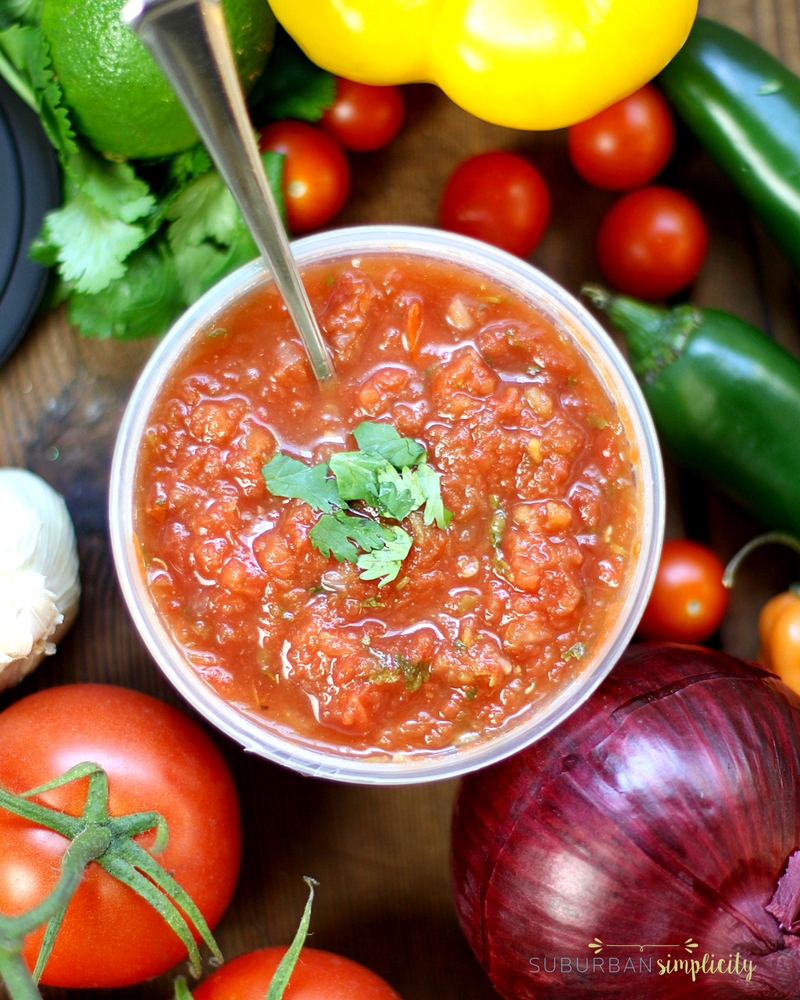 3 Ways to Use My Family's New Favorite Salsa
Zesty, flavorful, and packed with fresh ingredients. That's how our family likes our salsa! Sometimes cooking and snacking on the same old thing can put you in a rut, but not when there's good salsa around! Yes, we snack on chips and nutrition-packed salsa, but there's so much more! We love our salsa soooo much, I just can't wait to share 3 Ways to Use My Family's New Favorite Salsa so you can enjoy the authentic flavor in delicious new ways at your house, too!
Just don't mind the crunching and crumbs…I'm snacking on chips and salsa right now!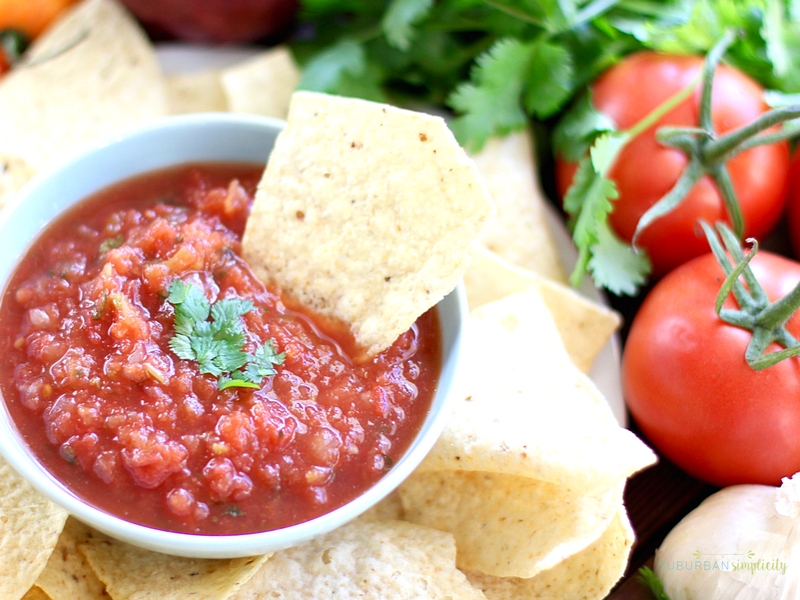 Recently, I stumbled across Fresh Craving Refrigerated Salsa. I keep it on hand now so whenever we need it - like just about every day - we have salsa made from fresh, vine ripened tomatoes for recipes and snacks. And unlike other refrigerated and jarred salsas, Fresh Cravings is never cooked or pasteurized which makes it that much better.
Honesty, I find salsa so versatile for snacking and so much more. Did you know salsa is a great excuse to gather? Pull out a tub of refrigerated salsa from Fresh Cravings and you've got an instant place for family and friends to get together, dip and nibble! When my teenage sons come home with hungry friends, it's easy to place a tub of salsa and a bag of chips out and before you know it, it's gone! Teen munchies solved and I get to hear all about basketball practice as they gather around the kitchen island.
3 Ways to Use Salsa
No matter the season, we find salsa goes with just about anything, but here are 3 Ways to Use My Family's New Favorite Salsa to spice things up for your family!
1. Add It to Eggs
Scrambled, poached or fried, salsa is a tasty match made in heaven for any style eggs. Have you ever tried a fried egg with a little sharp cheddar topped with flavorful salsa and wrapped in a tortilla? My son loves this combo. However, that combination can't be beat by traditional scrambled eggs with a spoonful of Fresh Cravings salsa to pep them up! Delish!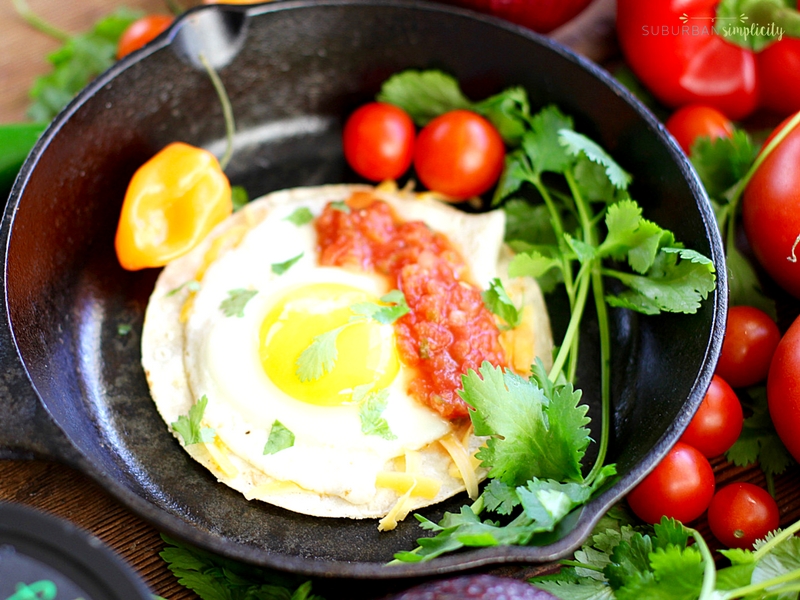 2. Add it to Soups, Salads or Snacks
Nothing brings a dish alive like the bold, authentic flavor of Fresh Cravings salsa! Use it as your secret ingredient to wow the family. Turn plain black bean soup or these Loaded Tater Tot Nachos into a something special. Personally, I like to take refrigerated salsa and add a little sour cream to make a creamy dressing for salads. My taco salads have never been better!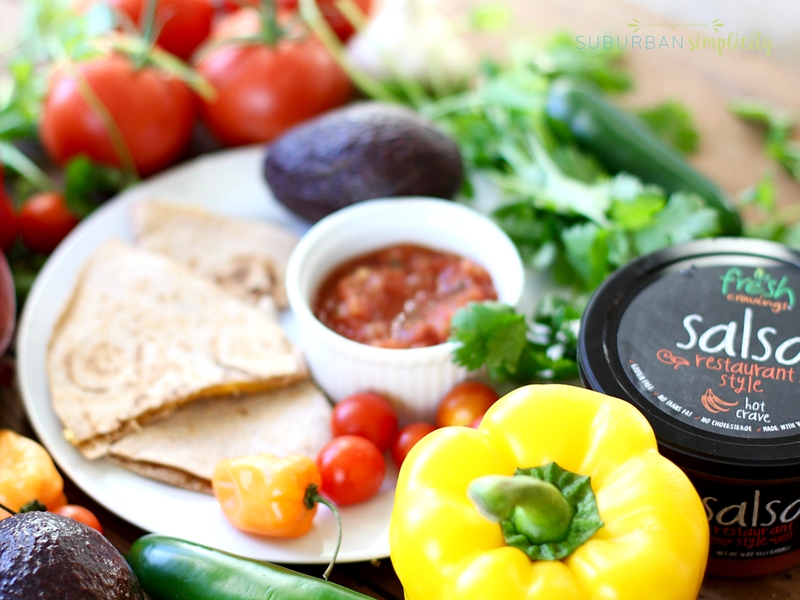 3. Spice Up Plain Dip!
Use sour cream or greek yogurt as a base and add salsa for a zesty cracker & veggie dipping fiesta! Great for game day or any day. My girls make this as their go-to dip for carrots, celery and peppers. Nutritious and filling - a snack I'm totally okay with 🙂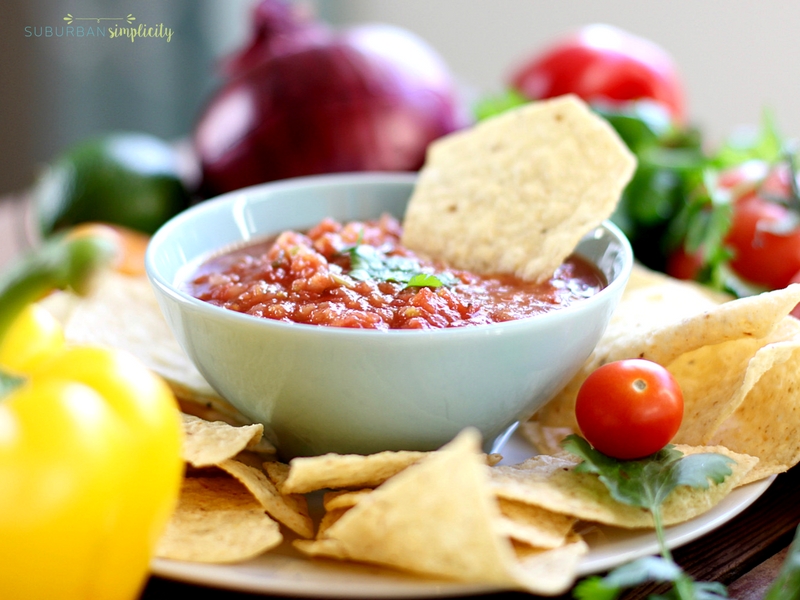 Why Fresh Cravings
Unlike most cooked salsas, Fresh Cravings products are made with the most premium ingredients available: hand-picked, from the farm to your table. Never cooked or pasteurized. They are so freshly authentic, no other salsa can compare, but the best part? The surprising value of Fresh Cravings salsa! Only $2.98 for a 16-ounce container, compared to $3.48 for the leading jar salsa. Great for the family grocery bill, for sure! It's salsarific!
The other thing I like about Fresh Craving Salsa, besides its vibrant flavor and crisp texture, is the fact it's gluten-free. Actually, free of the most common allergens, so everyone in the family can enjoy it. We keep a container in the fridge at all times because it's great for anytime munching.
You definitely need to try this refrigerated salsa. Next time you're at Walmart doing your weekly shopping, visit the chilled produce section, you know by the bagged salads and dressings, and pick up a container or two.
For your convenience, here's a Walmart Store Locator.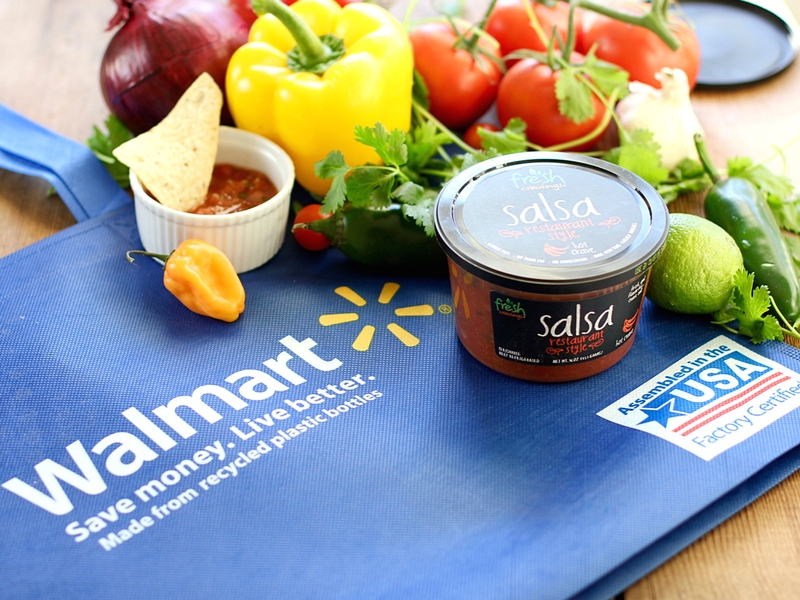 This salsa is so wholesome and delicious, I don't think you'll need any encouragement because your family is gonna love it, but here's an iBotta offer just in case 🙂 With this offer, you can earn $1.00 back on your purchase of Fresh Cravings Salsa!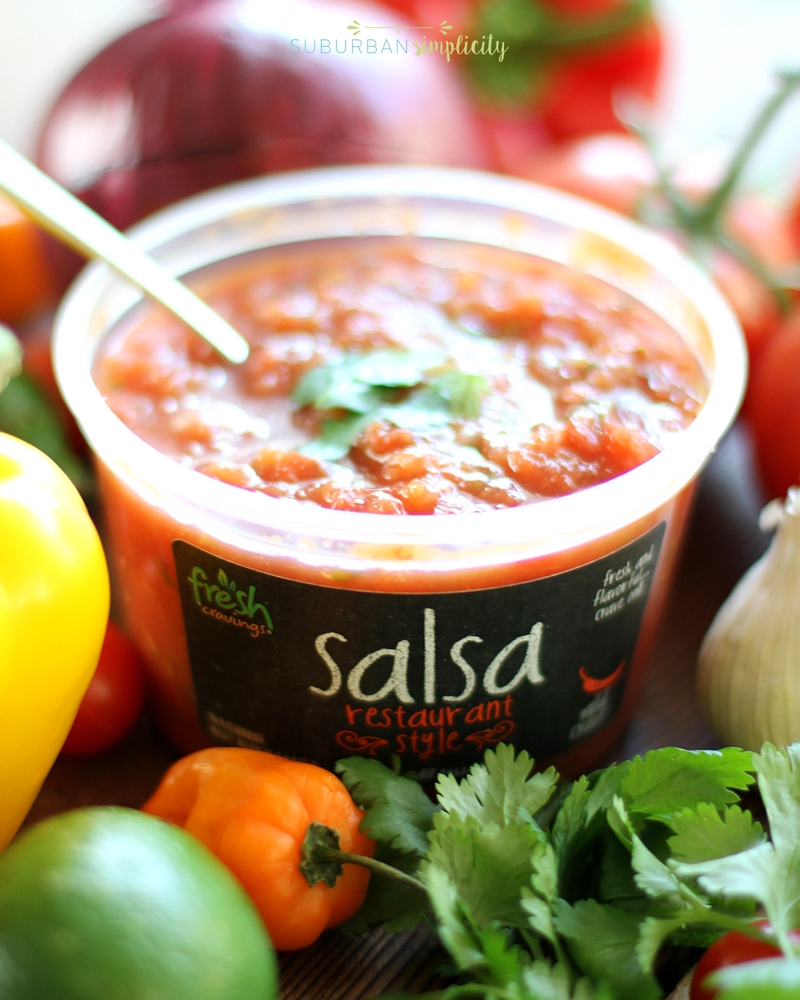 Treat your family to some authentic flavor and try these 3 Ways to Use My Family's New Favorite Salsa that will have them gathering and cheering for more!